Skin Care Products
Dr. Epstein is proud to announce that he will be carrying two new skin care product lines:
DefenAge - MASK - CREAM - SERUM
VISIBLE CORRECTION of up to 16 signs of aging in just 6 weeks*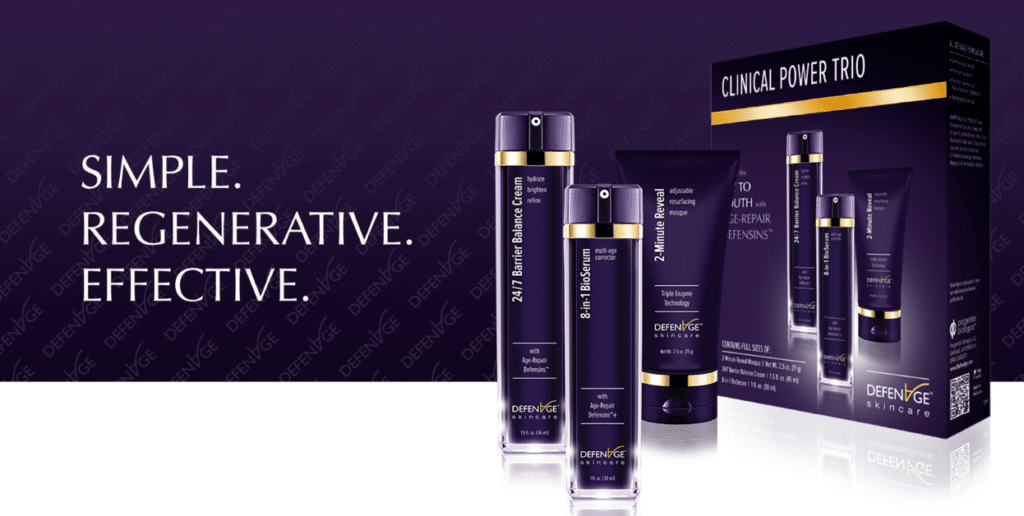 Unlock the KEY TO YOUTH with Age-Repair Defensis.
IMAGINE IF YOU COULd UNLOCK YOUR SKINS POTENTIAL TO STAY YOUTHFUL?
Smooth, radiant and healthy looking skin is now at your fingertips with the introduction of breakthrough skin rejuvenating Age-Repair Defensins!
SKINS POTENTIAL UNLOCKED
Adult stem cells are found in many parts of the body such as the brain, bone marrow, fat, teeth, skin and hair follicles. Adult stem cells regenerate themselves naturally, under specific circumstances.
PRIMITIVE AND POWERFUL
The skin is equipped with a primitive immune system. When a disruption occurs, a stem cell located in the hair follicle goes into a cycle of self renewal, triggered by Defensis, naturally occurring messenger peptides. Defensis trigger the production of an abundance of keratinocytes. These keratinocytes migrate to the top, to form the skins barrier, protecting the skin against external aggression, preventing moisture loss and ensuring optimal skin health.
INSPIRED BY NATURE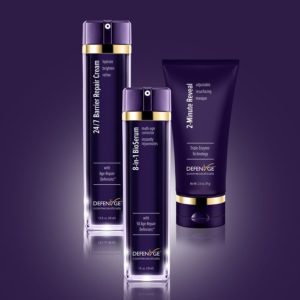 The scientists at DefenAge have identified how to unlock the key to youth with powerful, synthetically produced messenger peptides called Age-Repair Defensins. These patent-pending peptides are the first of their kind and available exclusively in DefenAge skincare. Age repair Defensins are an age correcting discovery, transported in a special liposome system.
Combined with specially selected skincare ingredients to create an ideal bio-environment, skin rejuvenates its appearance naturally and effectively.
---
SkinMedica
REMARKABLE SCIENCE.
REMARKABLE RESULTS.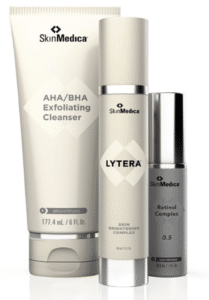 Innovative SkinMedica professional skin care products are the result of almost two decades of scientific research and clinical experience. Our scientists are continually working on new formulations and clinically testing our products to deliver the next breakthrough in skin care.
All products are formulated with proprietary ingredients to reduce the appearance of fine lines and wrinkles, and to improve skin tone.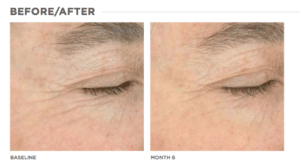 TNS Recovery Complex:
TNS Recovery Complex® contains a unique blend of over 110 growth factors, antioxidants, and proteins to help rejuvenate the skin.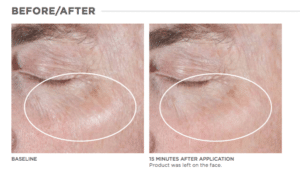 HA Rejuvenating Hydrator:
HA5 is a hydrator that works to support moisture in the skin. Unlike other hyaluronic acid (HA) serums that only temporarily moisturize the surface, HA5 has 5 di erent forms of HA that work synergistically to provide instant smoothing results and continuous hydration throughout the day.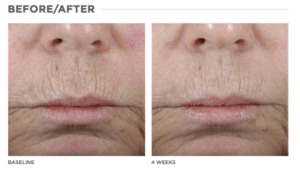 Total Defense & Repair:
Powered by SOL-IRTM Advanced Antioxidant Complex, TOTAL DEFENSE + REPAIR is a revolutionary Superscreen that not only protects the skin from the damaging e ects of Infrared-A, UVA, and UVB rays, it also helps to correct the signs of aging.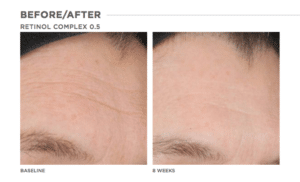 Retinol Complex:
This exclusive retinol formula is encapsulated with PhytoShieldTM Complex—a proprietary, advanced antioxidant complex that maximizes retinol delivery and minimizes irritation typically associated with retinoids.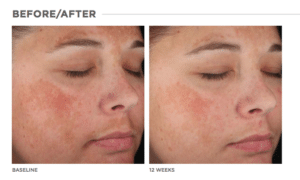 Lytera Skin Brightening Complex:
Formulated with a patented, proprietary blend of ingredients, LYTERA® is a nonprescription product that brightens skin, evens skin tone, and reduces the appearance of dark spots.
---
Schedule your free complexion consultation
Contact us today to schedule a free complexion consultation!