What is Contour TRL Treatment?
Contour TRL is an advanced Tunable Resurfacing Laser that removes superficial layers of the skin to reduce cosmetic imperfections such as hyperpigmentation, rough texture, fine lines, and wrinkles. These problems, often related to sun damage and aging, make us look tired and older than we feel. This laser peel removes the old, damaged cells that are responsible for cosmetic aging and leaves fresh new layers of skin in their place.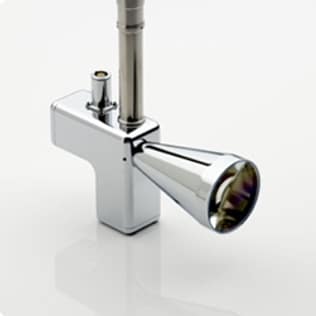 The Contour TRL treatment generates an internal healing response through which the skin renews itself. Common concerns that can be treated with this modality include:
Fine lines
Deep lip lines and facial wrinkles
Poor skin texture and tone
Acne and surgical scars
Sunspots and pigment irregularities
Actinic Keratosis
Contour TRL Before & After Images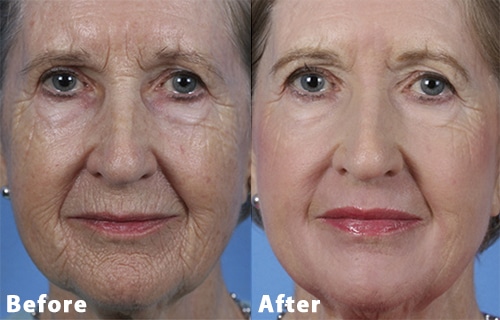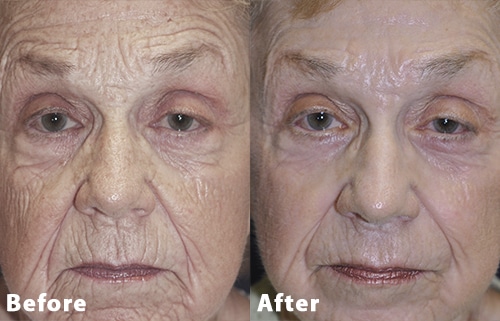 How does Contour TRL work?
Using Erbium Yag laser energy, Contour TRL resurfaces the skin gently and efficiently. The depth of treatment is determined by the provider based on the severity of cosmetic aging and the patient's desired outcome and preferences related to downtime. The treatment can vary from a very superficial "Arctic peel" which does superficial exfoliation all the way up to a full face resurfacing addressing the deeper lines and wrinkles with substantial improvement to the look and quality of the skin. The micron precision of this device enables us to administer just the right amount of energy to stimulate collagen, which is vital to tissue resilience and thickness. After the surface cells are removed by the laser, the body is invited to send healthy new cells to the surface. This results in a younger, more vibrant appearance.
The procedure lasts from 15 – 45 minutes depending upon the depth of treatment. To manage comfort, a topical numbing anesthetic is applied for about 45-60 minutes before we begin. The most superficial peels usually do not require this. During treatment, the laser handpiece is positioned above the skin. The computer-guided scanner then directs the laser beam across the treatment area.
Will I need more than one treatment?
The Contour TRL device has been developed for deep laser peels and is capable of achieving excellent patient outcomes with a single treatment. However, depending on the depth of peel a patient prefers compared to their desired level of improvement, multiple treatments may be necessary. This is a detail of treatment that we discuss during our consultation visit once we have become familiar with the patient's concerns and wishes regarding downtime.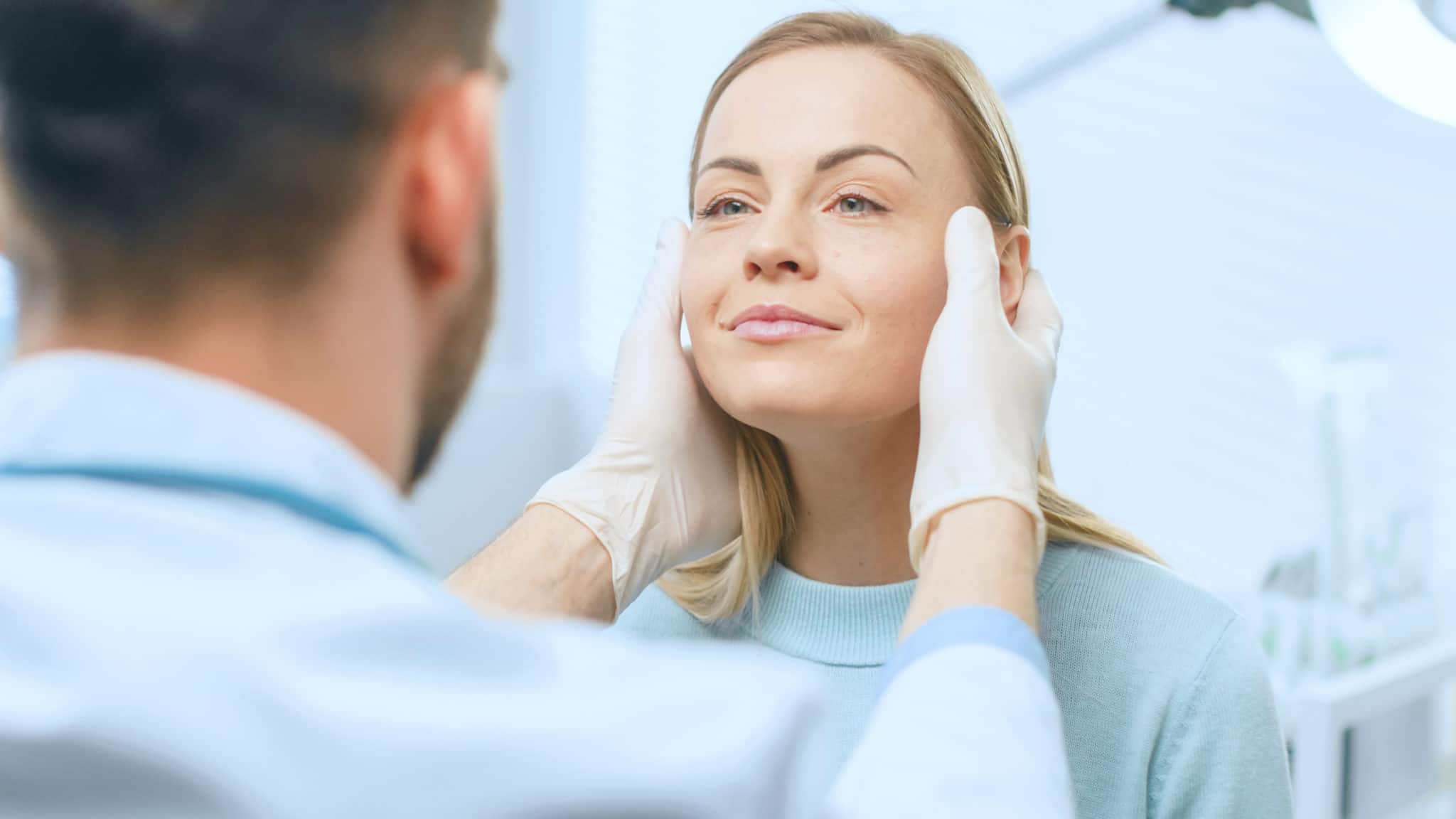 How Do I Prepare for a Laser Peel?
A laser peel is a cosmetic procedure that uses laser light energy to remove the top layer of skin. Before you have a laser peel, our Medical Esthetician will tell you what to do to prepare for this procedure. You may need to stop the use of certain medications and skin products, and you may need to avoid sun exposure.
What Should I Avoid After Laser Treatment?
The most critical thing to avoid after getting the Sciton Contour TRL treatment is avoidance of sun exposure following your laser peel. If you must go out, avoid the sun between the daytime hours of 10 am and 4 pm, and wear sunscreen and a wide-brimmed hat.
You will also need to avoid picking or peeling the treated skin. This can leave permanent scarring and damage. our Medical Esthetician will offer you post-treatment instructions to follow closely to greatly reduce the risk of any complications. You will also want to take time off of work or social activities as the skin will peel and flake. This is the exfoliation of the dead skin cells that will help rejuvenate the skin's health and appearance with newer, fresher skin for a more youthful final result!
How Long Do TRL Results Last?
The results of the Sciton Contour TRL laser peel can last for several months, but it is vital that you closely follow our Medical Estheticians' post-treatment instructions closely to ensure the best results. Avoiding sun exposure and picking or peeling the skin is key, and you will also want to take some time off work or social activities so that the skin can heal properly. You may also want to ask Medical Esthetician about how often you should have treatments done to maintain the final results and slow the signs of aging and pigmentation.
How Effective Is Laser Skin Resurfacing?
Laser skin resurfacing is a more aggressive but effective treatment that exfoliates the upper layer of the skin to rejuvenate its appearance and health. With laser skin resurfacing, you can accomplish more than chemical peels and other skin services provided at the practice of Dr. Mark D. Epstein. Many patients love the refreshed, youthful appearance they obtain after a single treatment and may consider regular laser peels for continued improvements in the skin's texture and tone.
Does It Matter Who Performs My TRL Treatment?
It is vital to have a qualified and experienced practitioner perform your Sciton Contour TRL treatment. Dr. Mark D. Epstein has the advanced training and expertise needed for successful laser treatments, ensuring optimal results for our patients. Trust in our team's experience and qualifications for your laser peel.
Our goal is to make the procedure as painless as possible. Usually, a topical anesthetic is used, and sometimes local anesthetic with or without oral sedation is used as well. We take the extent and depth of the peel into account when considering how to promote the best possible experience.
Patient comfort is a priority in our practice. In addition to the topical anesthetic, or as an alternative, many patients choose ProNox. This self-administered nitrous oxide anesthesia achieves comfortable relaxation as well as an increased pain threshold without causing lingering side effects. Talk with a member of our staff to learn more about ProNox for your Contour TRL treatment.
How long until I see results?
After a laser peel, the uppermost layers of the skin will slough off. Mild to moderate flaking or peeling coincides with redness and swelling. While swelling typically resolves within a few hours, deeper peels may incur redness that lasts for a few weeks. After one week, breathable makeup can be applied to diminish this side effect. Once cellular turnover has occurred, noticeable improvements in skin tone, texture, and firmness can be seen. This may take a week or two. Furthermore, because collagen production is stimulated by treatment, improvements progress for up to 6 months.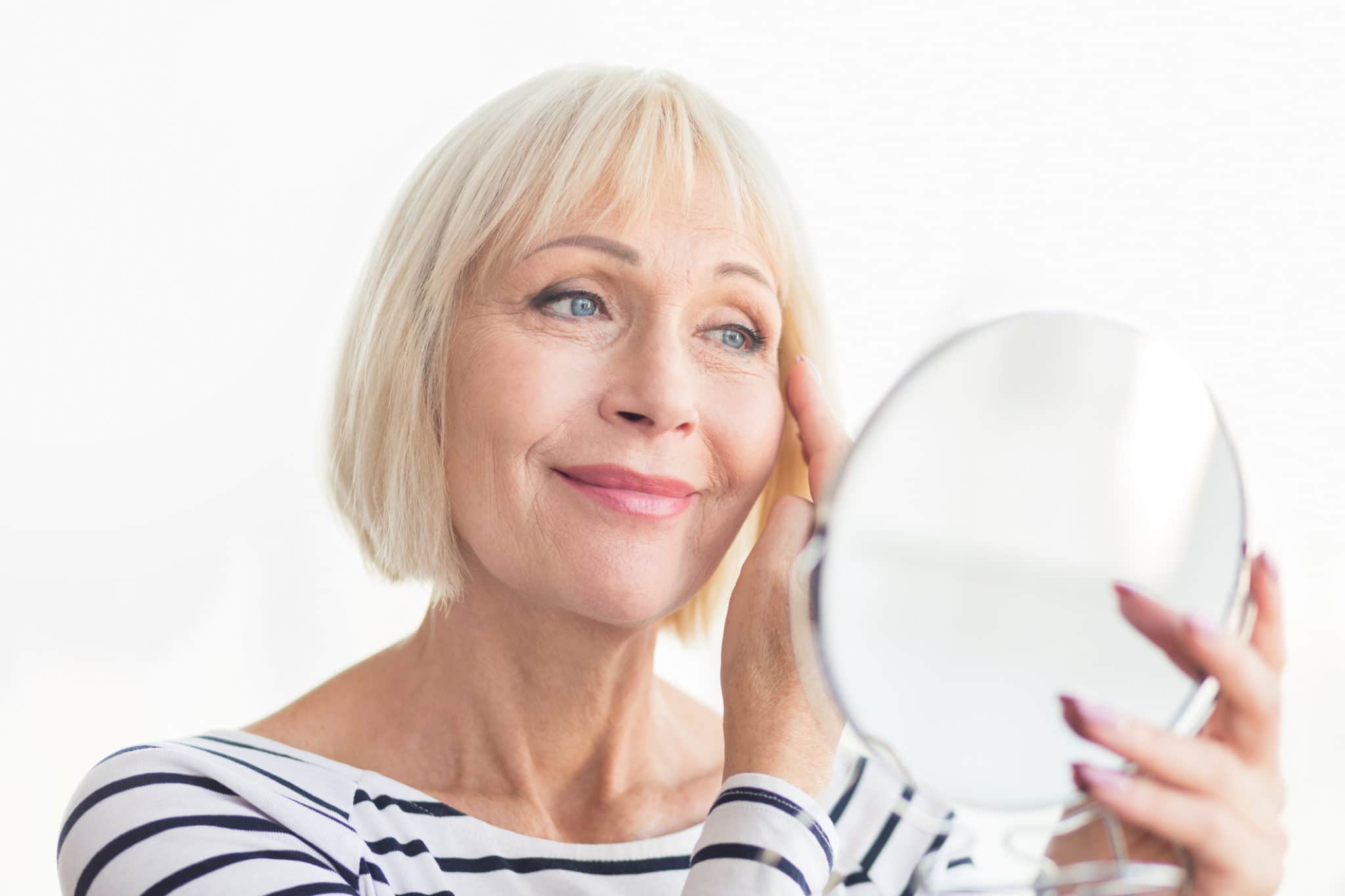 Am I a candidate for TRL Treatment?
The TRL laser peel may be ideal for you if you are in good general health and have realistic expectations for your appearance. Patients interested in reducing the signs of sun damage and age-related roughness, pigmentation, and wrinkles typically achieve appreciable results from Contour TRL treatment. The peel is appropriate for a wide range of skin types and tones. However, it may not be suitable for people with a history of pigment problems or with very dark skin. Individuals with lighter skin and openness to a little downtime often achieve optimal results with fewer treatments.
Dr. Epstein and his aesthetician will prescribe a detailed post-procedure skin care program designed to promote healing and help you to attain the very best results possible. You will be followed very closely after your procedure to ensure that your skin is healing in the most desirable fashion.
If you are interested in revitalizing your skin with the Contour TRL laser peel, call our Long Island office at 631.689.1100. We're happy to schedule a consultation to get to know your needs.