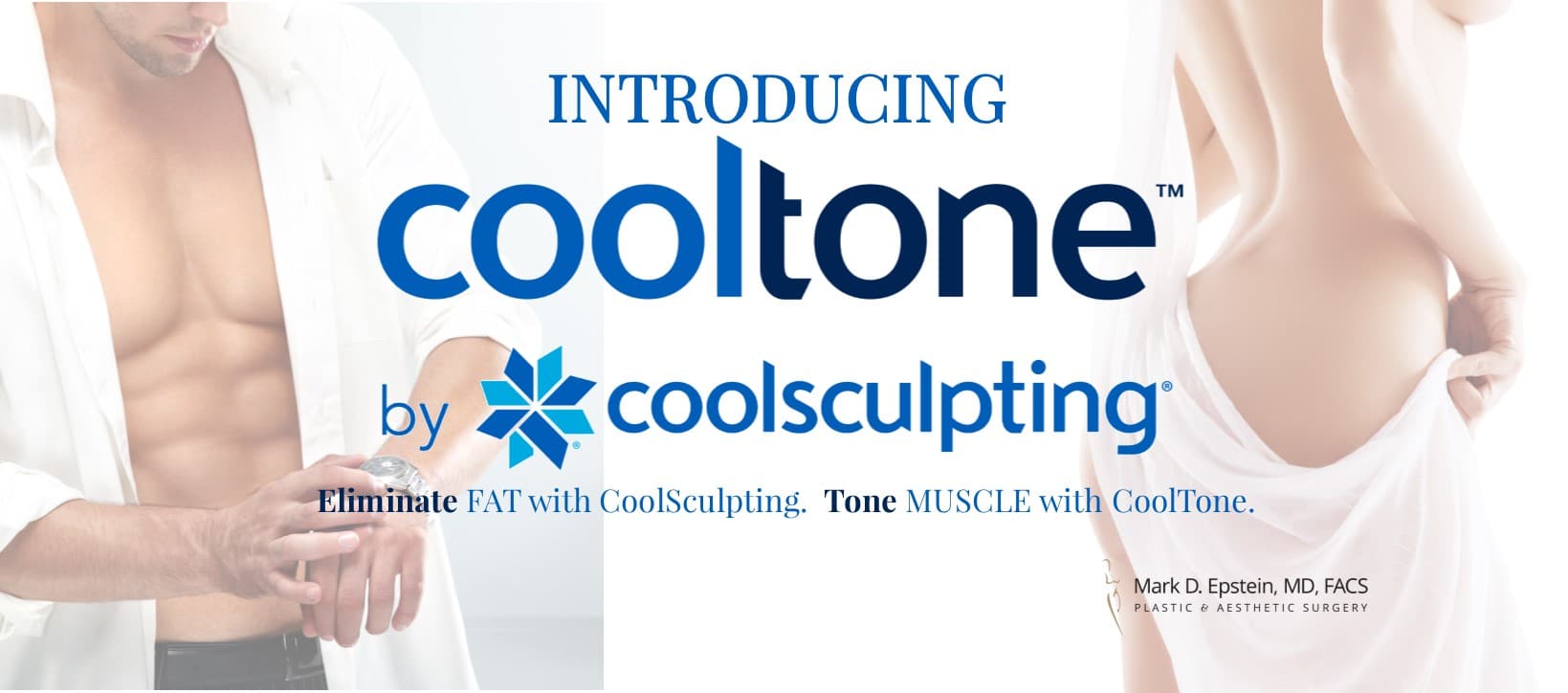 A contoured body is something many people strive for and have trouble attaining. If you are at a weight that is ideal for your body frame but doesn't quite look the way you want, it could be because your muscle tone needs some improving. To refine your shape, you could spend even more hours on your workout routine. Or, you could visit our Hauppauge, New York office on Long Island for CoolTone® body-contouring treatment. Nonsurgical body contouring treatments have taken an exciting leap of progress in recent years, and we are happy to be right at the forefront of innovation.
CoolTone™ is a recent advancement in body contouring brought to us by Allergan, the maker of Botox and CoolSculpting. This nonsurgical, noninvasive treatment is intended for focused, controlled muscle contractions that tone and sculpt the body. CoolTone™ is being released to a limited number of practices this year. Dr. Epstein and staff are proud to be one of them.
CoolTone™ is powered by coil electromagnetic stimulation. As this energy transmits through applicator pads, eddy currents that move in circular motion are induced in deep muscular tissue. The muscle contractions that occur when localized tissue is contacted by electromagnetic waves are beyond what one could do naturally through exercise. This is because the electrical current delivered through the applicators bypasses fatty tissue to target the muscle. It does so via nearby motor nerve structures that react to stimulation by affecting numerous muscle fibers, causing fast-twitching, and deep contractions.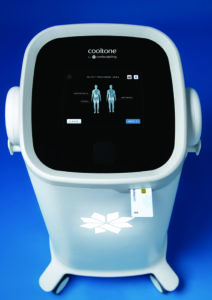 Muscle Toning with CoolTone™
Am I a candidate for CoolTone™?
Adults who currently engage in healthy habits that support weight and general fitness are typically good candidates for CoolTone™. To confirm that you are an ideal candidate, Dr. Epstein will conduct a personalized consultation in which your lifestyle, skin value, fat stores, and current muscle condition are evaluated. What we prioritize is that each patient achieves the results they desire in the way that best suits them. If CoolTone™ is not a good option for you, we will recommend treatments that would be.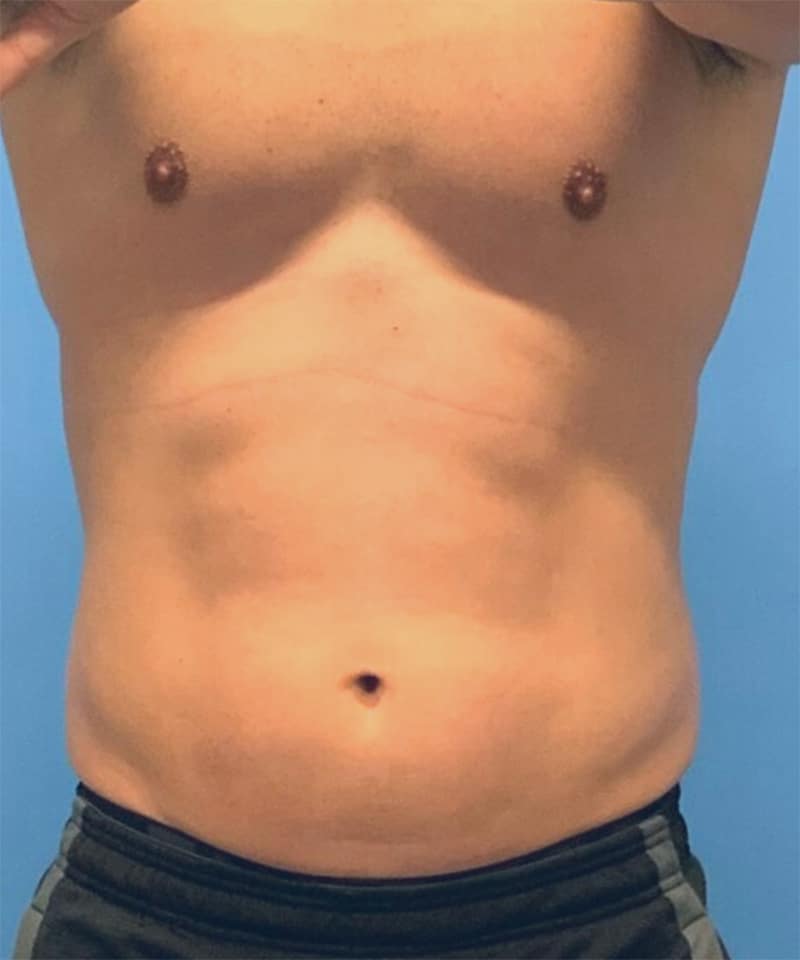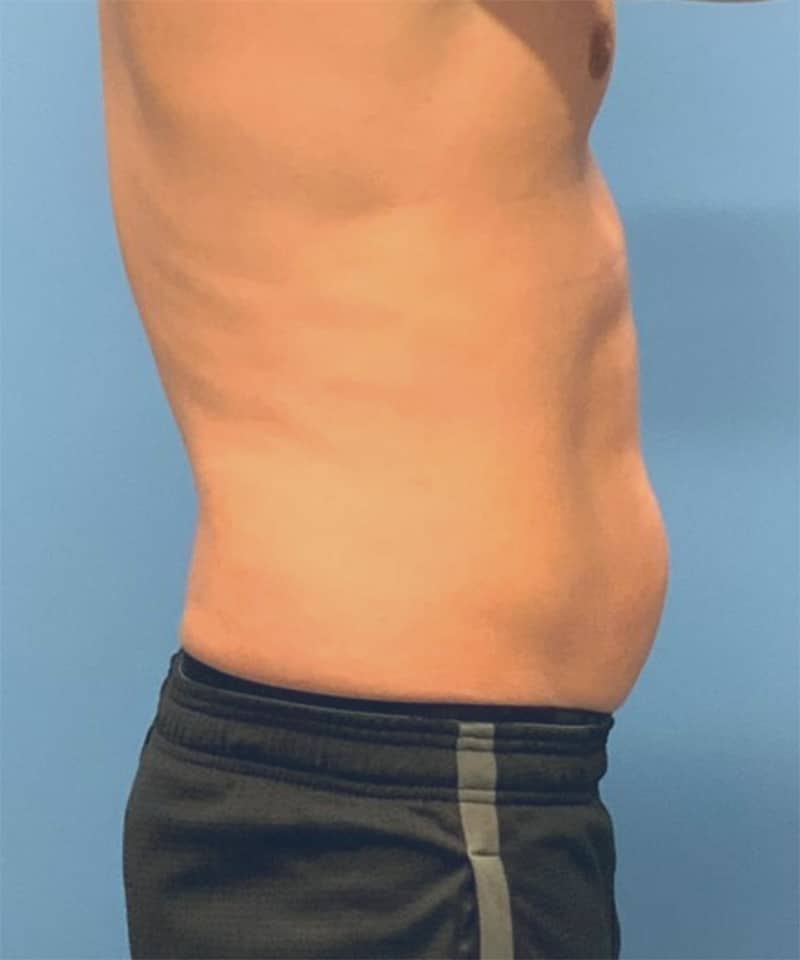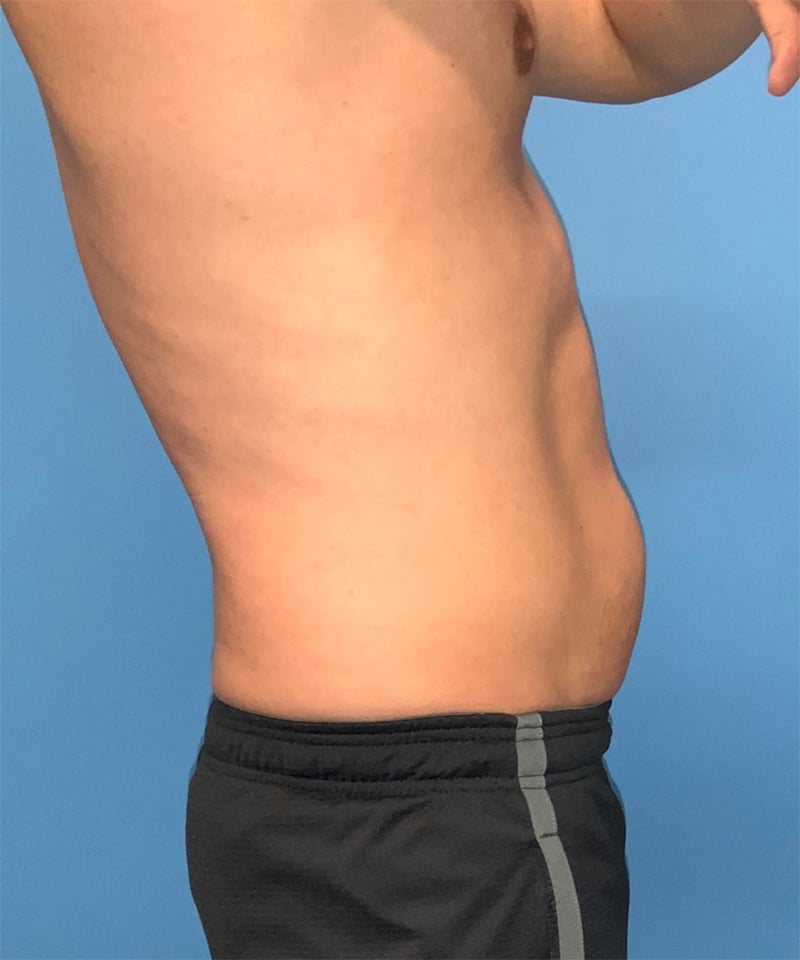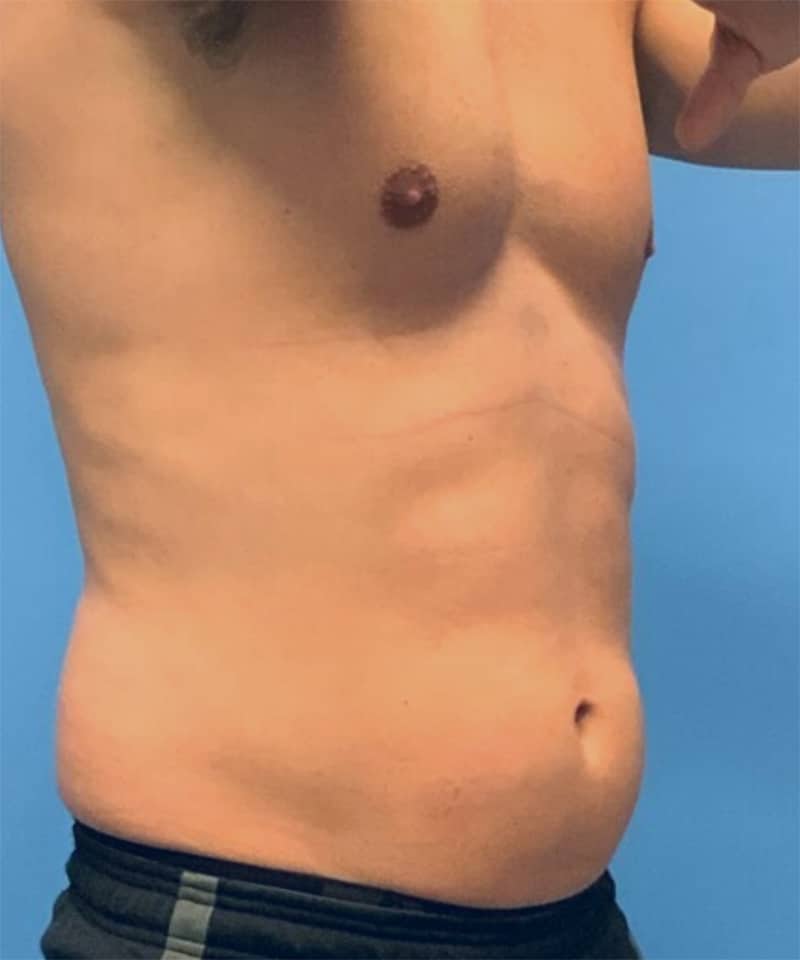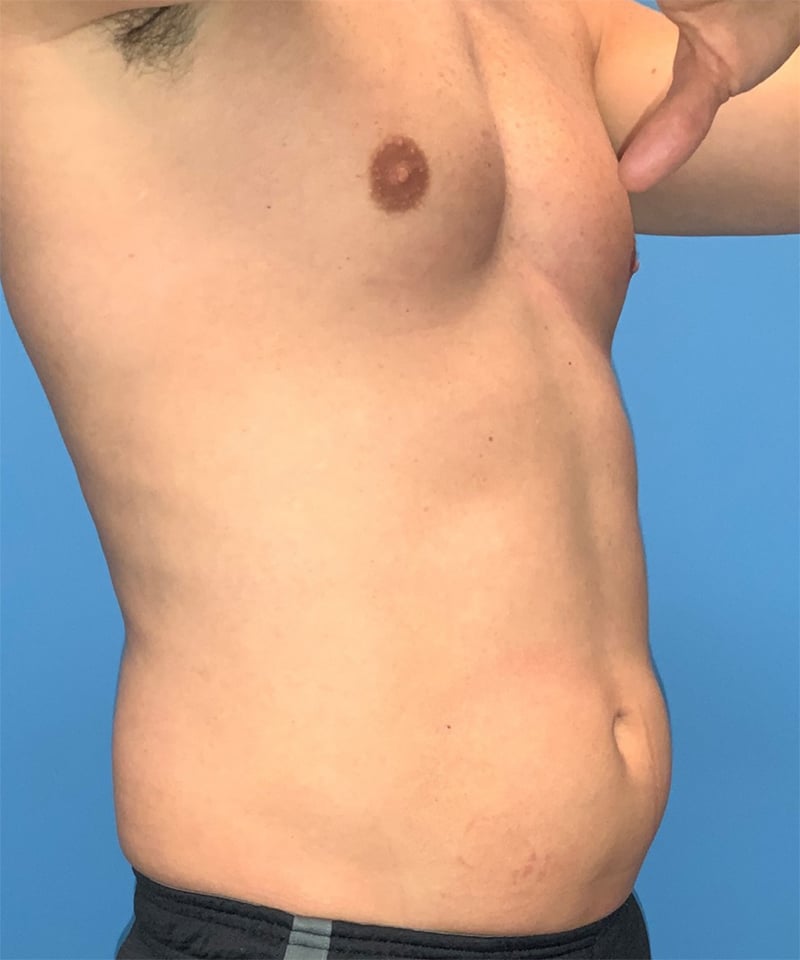 Find Out if CoolTone™ is Right for you!
What areas of the body can be treated?
The FDA has cleared the CoolTone™ device for 4 areas in which strong, sculpted muscles are common. These include the legs, arms, buttocks, and abdomen. Currently, the abdomen is the most popular area for which patients request treatment.
CoolTone™ compared to CoolSculpting
CoolTone and CoolSculpting both come from Allergan, a well-known manufacturer of aesthetic devices and pharmaceuticals. Where CoolSculpting is a device that is dedicated to non-invasive fat reduction, CoolTone™ has been developed for muscle-toning. CoolSculpting targets fat cells with the precise temperature that causes the crystallization of the lipids in those cells. Crystallization results in destruction and metabolism. CoolTone™ delivers electromagnetic energy through fat and directly to the muscle fibers that are involved in toning and building muscle form.
Interestingly, fat typically compromises only about 25% of a person's body composition. Muscle, on the other hand, makes up approximately 35% of women's body composition and over 40% of men's. Therefore, muscle tone is even more involved in physical appearance than fat.
How does CoolTone™ compare to Emsculpt?
Emsculpt is a device that was cleared by the FDA within the last year. It was the first of its kind, a muscle-toning modality that stimulates supramaximal muscle contractions. Early indications from clinical studies suggest that CoolTone™ delivers energy in such a gentle manner that patients can tolerate maximum power more quickly than is possible with Emsculpt. This means more muscle contractions sooner, which means faster results.
What Our Patients Have To Say
Office and facilities are brand new. Staff are great and Dr. Epstein takes his time to explain the procedure you are getting. Never felt rushed and the follow up is great as well. Would recommend to anyone!!! – Michelle A.
CoolTone™ treatments are conducted without anesthesia and without discomfort. At first, patients may find the sensation of electromagnetic energy relatively unnerving. It feels strange, but not painful. Over the course of a 30- to 45-minute session, contractions at the supramaximal level are less noticeable even as the intensity of muscle stimulation increases as is tolerated to achieve maximum results. Side effects of treatment are typically limited to mild muscle soreness for a day or two after treatment. This is similar to what one would experience after a taxing workout.
How many CoolTone™ treatments will I need?
The number of treatments needed to achieve the desired result can vary. Most people who are good candidates for this modality can achieve excellent results in 4 to 6 treatment sessions. Each treatment is spaced days apart to allow muscle rebuilding in between.
How soon after CoolTone™ will I see results?
CoolTone™ is a device that stimulates the muscle just like exercise would, only more intense and focused. For muscle tissue to break down and rebuild takes a few weeks. Many CoolTone™ patients notice a difference in their body in 2 to 4 weeks after their treatment program begins. The improvements provoked by CoolTone™ continue for up to 6 months.
Are the results of CoolTone™ permanent?
Our muscles require ongoing stimulation to remain firm and strong. CoolTone™ can get you where you want to be but will not keep you there. Commitment to healthy lifestyle habits including routine exercise is necessary to sustain the effects of CoolTone™ treatments. Additionally, this can be achieved with periodic touch-up treatments.
To learn more about CoolTone™ noninvasive body-contouring, contact the office of Dr. Mark Epstein. Call us at 631.689.1100 to schedule a consultation. Our practice serves Long Island and surrounding areas in New York.