*Individual results may vary
People normally think of wrinkles as the ultimate sign of aging, but when you really think about it volume loss is probably more telling. As our production of the protein that supports our skin, collagen, decreases with age, our skin sags across our body. Nowhere is this more evident than the face. Decreased collagen allows our cheeks to flatten and sink, our lips to thin and wrinkle, and the skin around our mouth to loosen and allow the development of wrinkles and creases.
Dr. Epstein offers the entire line of Juvéderm® dermal fillers to fight this volume loss. One of the newest additions to that line is Juvéderm Vollure® XC. Juvéderm Vollure® XC was created to correct moderate to deep creases and wrinkles around the nose and mouth.
Click here to view Dr. Epstein's Hyaluronic Acid information sheet.
What is Juvéderm Vollure® XC?
Juvéderm Vollure® XC is the newest addition to the Juvéderm® family of dermal fillers. It was developed as an extension of the original Juvéderm product, Juvéderm® XC. This was one of the first hyaluronic acid fillers and has been, along with Restylane, the world's most popular injectable after Botox.
What areas of the face is Juvéderm Vollure® XC used to treat?
Vollure® is designed for the correction of moderate to deep creases and wrinkles such as nasolabial folds running from the nose down to the corners of the mouth, parentheses lines framing the mouth, and marionette lines dropping down from the corners of the mouth.
How is Vollure® different from the other fillers in the Juvéderm® line?
Each Juvéderm® filler is intended for a different area of the face. Juvéderm Vollure® XC is specifically intended to treat moderate to deep lines and creases around the nose and mouth. These demand more volume than, say, lip lines. Juvéderm Vollure® XC uses Vycross cross-linking, which is also used in Volbella® and Voluma®. This technology minimizes any swelling when Vollure® is injected.
How long will my results last with Juvéderm Vollure® XC?
Juvéderm Vollure® XC is the longest lasting hyaluronic acid filler on the market, providing volume for 18 months. That is six months longer than any other hyaluronic acid filler.
Can Juvéderm Vollure® XC be combined with other fillers?
Since each Juvéderm filler is designed for a specific area, they can be combined. You could pair Vollure® to remedy your parentheses lines framing your mouth with Volbella®, which adds subtle volume to the lips, for instance. All Juvéderm fillers can work together, as they are all made from hyaluronic acid, a naturally occurring product in the body responsible for plumping and firming the skin. It is best to combine Juvéderm products, rather than mixing different fillers from various companies.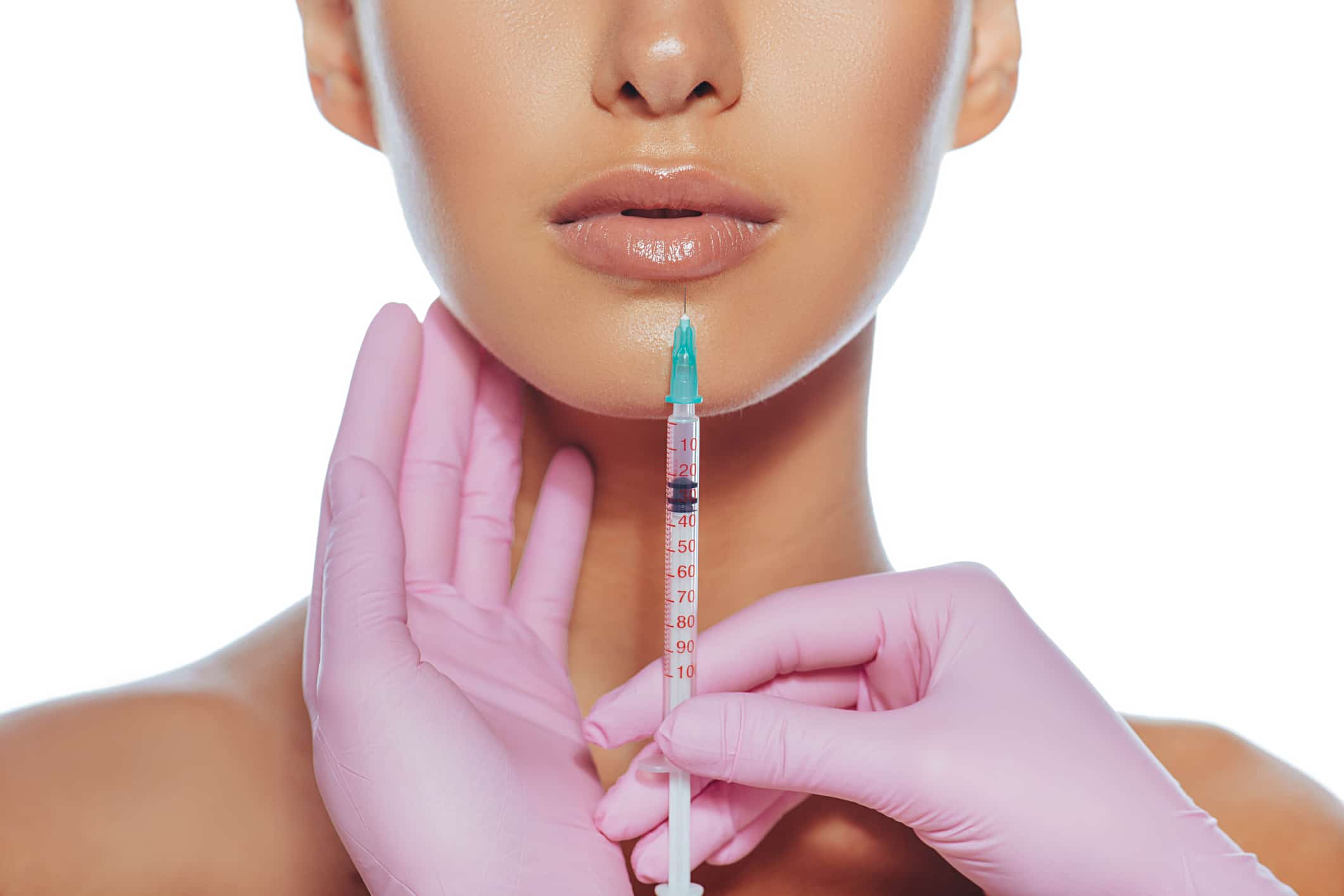 Is there downtime after a Juvéderm Vollure® XC session?
There isn't any downtime. You can immediately get back to your normal activities. You should refrain from rubbing the injection sites for 24 hours, however.
What Our Patients are Saying
"Dr. Epstein Is Just The Kindest Man And He Is An Exceptional Surgeon. His Staff Is Amazing As Well. Our Experience Could Not Have Been Better!" *
Are there side effects with Juvéderm Vollure® XC?
The potential side effects are the same as with other hyaluronic acid fillers. Allergic reactions are rare because hyaluronic acid occurs naturally in the human body. The typical side effects are redness, slight swelling, tenderness, and bruising at the injection sites. This resolves quickly. There can also be some firmness and even lumps, but this rarely lasts beyond 7-10 days.
Schedule A Consultation With Dr. Epstein Today