*Individual results may vary
Regardless of age, most of us would like to look in the mirror and appreciate a healthy, glowing complexion and soft skin. The fact is everything from the texture to the tightness of our skin changes as we grow older. In recent years, we have been fortunate enough to witness the development of numerous non-surgical modalities to slow the signs of aging, and even reverse them. Our staff continues to be impressed with innovative new devices, like the Morpheus 8 by InMode. We are pleased to share new technologies with you to help you address your cosmetic concerns. Dial 631.689.1100 today to schedule your Morpheus 8 consultation in Suffolk County!
Watch Morpheus 8 Treatment Being Performed
Morpheus 8 is a device that is designed to combine micro-needling and radiofrequency to achieve deep fractional remodeling. The Morpheus 8 doesn't just address superficial tissue; it directs energy toward the adipose fat that is notorious for creating jowls, bra rolls, and more.
What is Microneedling with radio frequency?
Radiofrequency is a type of energy that has been scientifically proven to provoke collagen remodeling. Microneedling is a technique of creating tiny puncture wounds in the superficial dermis to stimulate an increase in the production of collagen, elastin, and new skin cells. Several radiofrequency devices have been developed in the past decade. This energy is safe and effective for cosmetic improvements that include scar reduction and skin tightening. The Morpheus 8 combines the two, delivering the thermal energy of radiofrequency waves to deeper layers of tissue via the adjustable microneedles. Ultimately, micro-needling with radiofrequency affects both the epidermis and the dermis for maximum results.
How does Morpheus 8 compare to other microneedling treatments?
The Morpheus 8 is FDA approved as a Subdermal Adipose Remodeling Device, or SARD. This demonstrates a crucial difference between this device and standard microneedling. During a Morpheus 8 treatment, the provider can adjust the ultra-sharp microneedles to a depth of up to 4 millimeters, deeper than any other microneedling device to date.
Can Morpheus 8 be combined with other treatments such as Fractora?
Morpheus 8 can and often is combined with Fractora treatments, also both developed by InMode. This combination may be referred to as EmbraceRF, a treatment that targets the lower third of the face. When combined with Fractora, the Morpheus 8 aspect of the process enhances the final outcome of treatment by sculpting adipose tissue to support youthful facial contours.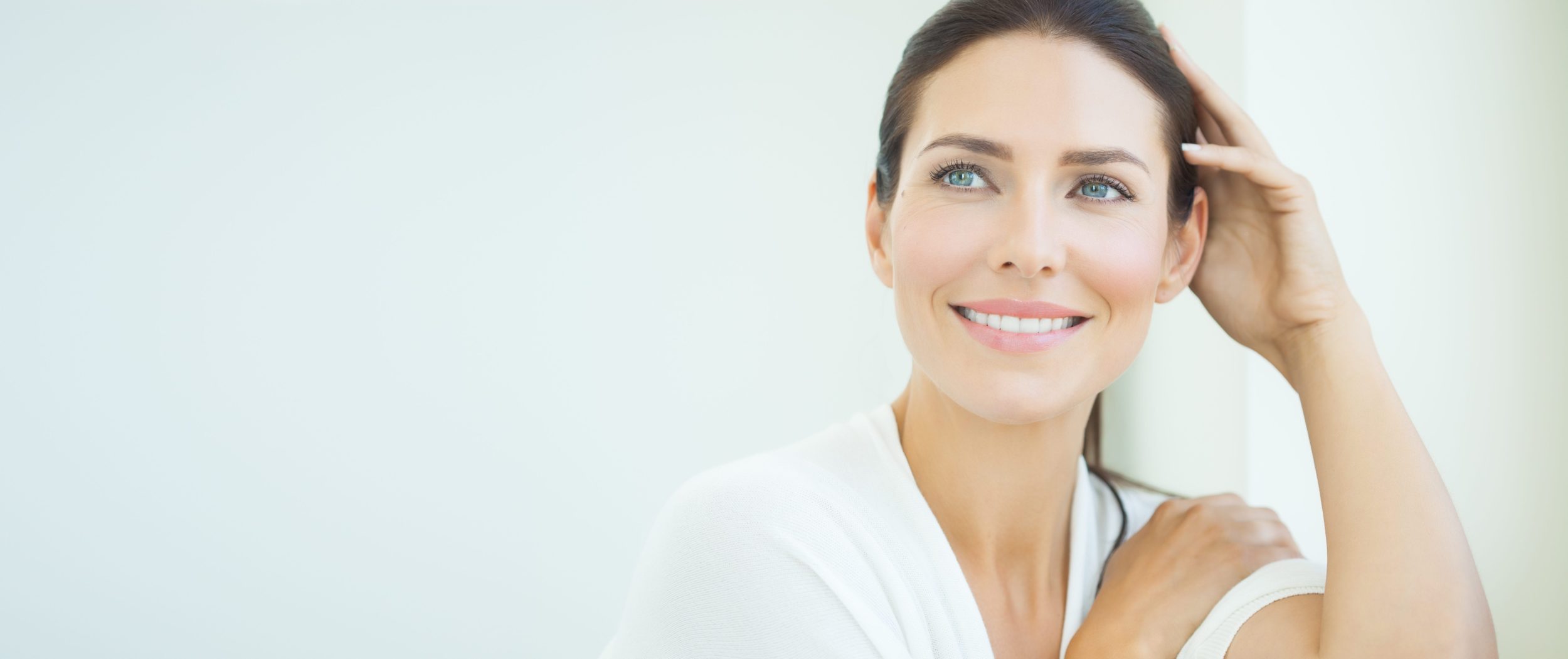 Is microneedling with radiofrequency painful?
It is important to us that our patients have access to the treatments they want without the fear of intolerable discomfort. Microneedling with radio frequency is conducted after a topical anesthetic has been applied to the skin. Within approximately thirty minutes, the cream desensitizes epidermal nerve endings to reduce the sensations from radio frequency to a mild heat. This also significantly reduces or eliminates the sensation of the microneedles passing over the skin.
In addition to numbing superficial tissue with topical analgesic, we also offer patients the opportunity to increase their physical and emotional comfort using ProNox®. This self-delivery nitrous oxide system puts the power in your hands as you undergo the treatment of your choice. Ask about ProNox® during your consultation for skin tightening with Morpheus 8 or any of our other innovative devices.
Who is a candidate for microneedling with RF?
Many adults are excellent candidates for microneedling with radio frequency. This minimally-invasive technique may be ideal for you if you wish to reduce the appearance of:
Acne or acne scars
Poor skin texture
Sun damage
Deep lines and creases
Mild sagging or jowls
Enlarged pores
Stretch marks
Combining microneedling with radiofrequency and other radiofrequency treatments like FaceTite or Fractora may be ideal for:
Bridging the gap. Many people have cosmetic concerns that don't quite qualify for facelift candidacy. The EmbraceRF protocol provides a perfect in-between; a way to promote younger-looking skin without injectables or surgery.
Conservative treatment. Patients who are interested in achieving tighter, smoother skin but prefer to do so without surgery and its risks may be ideal candidates for the latest RF treatments.
Facelift maintenance. Individuals who have undergone facelift surgery generally want to establish good habits to maintain their results. Radio frequency treatments may be an integral aspect of their ongoing care.
Are there any side effects after treatment with Morpheus 8?
Side effects of Morpheus 8 may include transient redness and swelling. It is possible that some patients may experience temporary bruising. The microneedling aspect of treatment may leave tiny points on the skin that crust and flake off. This should be expected if Morpheus 8 is combined with Fractora. Mild tenderness or soreness may result from the absorption of RF energy and can be managed with over-the-counter pain medication. Our team will discuss the side effects you might experience during your consultation and decision regarding the extent of your treatment plan.
How many Morpheus 8 treatments are needed to see results?
Optimal results may be achieved in as little as one treatment or through a series of treatments conducted over a period of several weeks. We can make an accurate estimate of treatment outcome by observing the condition of your skin, including texture, tone, and laxity, during your consultation.
How soon after a Morpheus 8 treatment can I wear makeup?
If microneedling and radio frequency with Morpheus 8 is performed as a stand-alone treatment, it may be possible to apply makeup as soon as the day after treatment. Adding adjunct procedures such as Fractora may increase that gap up to one week.
Call Dr. Epstein For Morpheus 8 In Long Island, NY!
If you are interested in Morpheus 8 and would like to learn if you are a candidate for the procedure, schedule a consultation by calling 631.689.1100 or filling out our contact form online. The talented Dr. Mark D. Epstein looks forward to serving you!