We're letting you in on our secret to radiant skin - VI Peel! We offer six uniquely formulated VI Peel treatments specifically designed to lift pigment, remove sun damage, and alleviate acne and improve wrinkles in as little as 7 days!
Our peels are specifically formulated to treat all skin types and tones, making it safe and effective for everyone.
The quick, in-office treatment only takes about 20 minutes.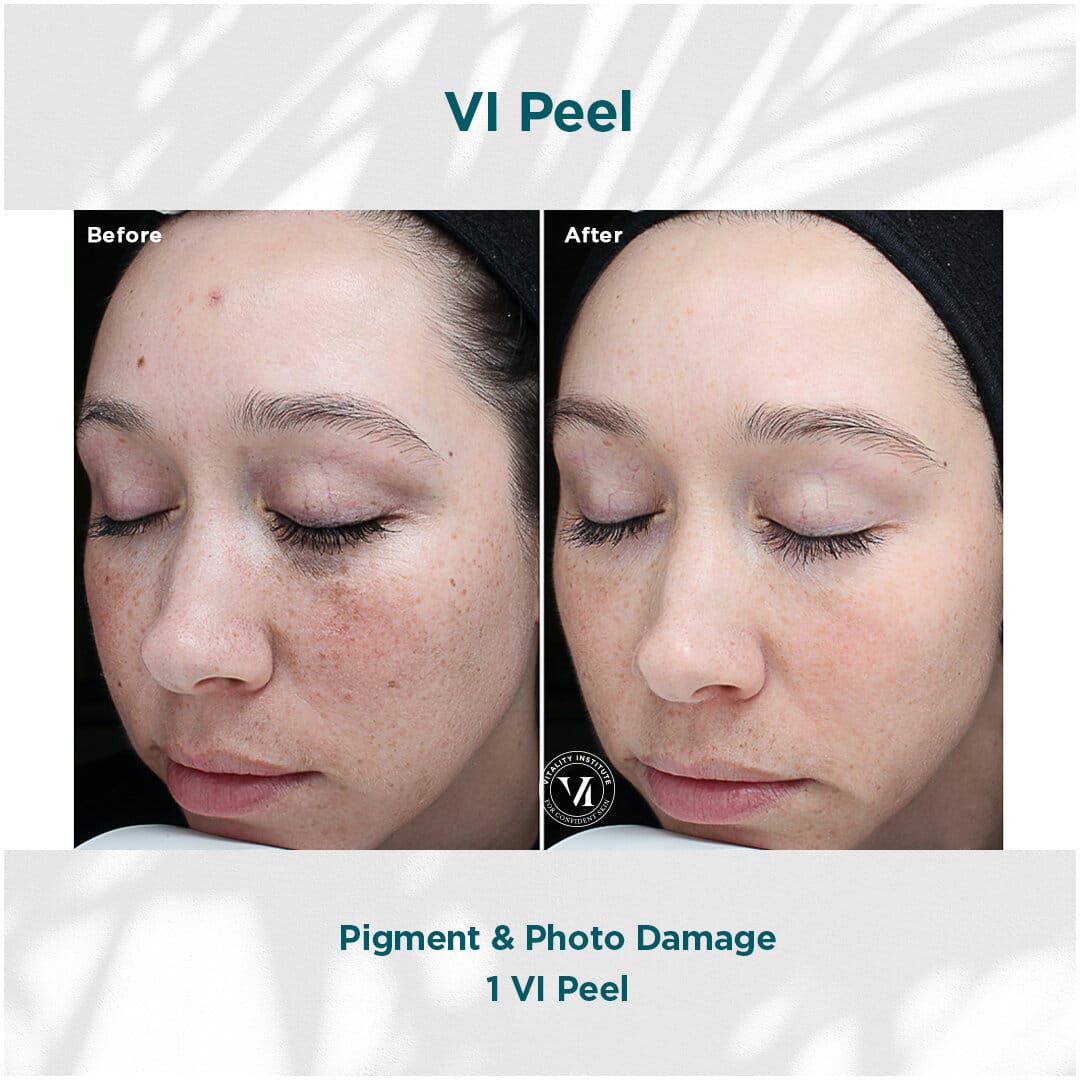 After treatment, you can expect to peel on day three (you'll peel for three days or so), and see teh full glowing results within seven days.
Combat all signs of aging with our new ToxBooster Treatment!
Did you know that there's a way to supercharge your Neurotoxin results? A ToxBooster Treatment is a same-day VI Peel application followed by Neurotoxin injectable to enhance and extend beneficial results.
Neurotoxin injections treat the wrinkles on your face, while the VI Peel treats sun damage, skin texture, and skin laxity which also inhibit your natural, youthful glow. This combo treatment:
Lifts sun damage and dark spots

Impreves rought texture and dullness

Reduces facial lines and wrinkles

Increases collagen production

Improves skin sagging and elasticity

Is easy: get in and out in less than 30 minutes

Gives you a fresh, youthful glow with results in as few as 7 days!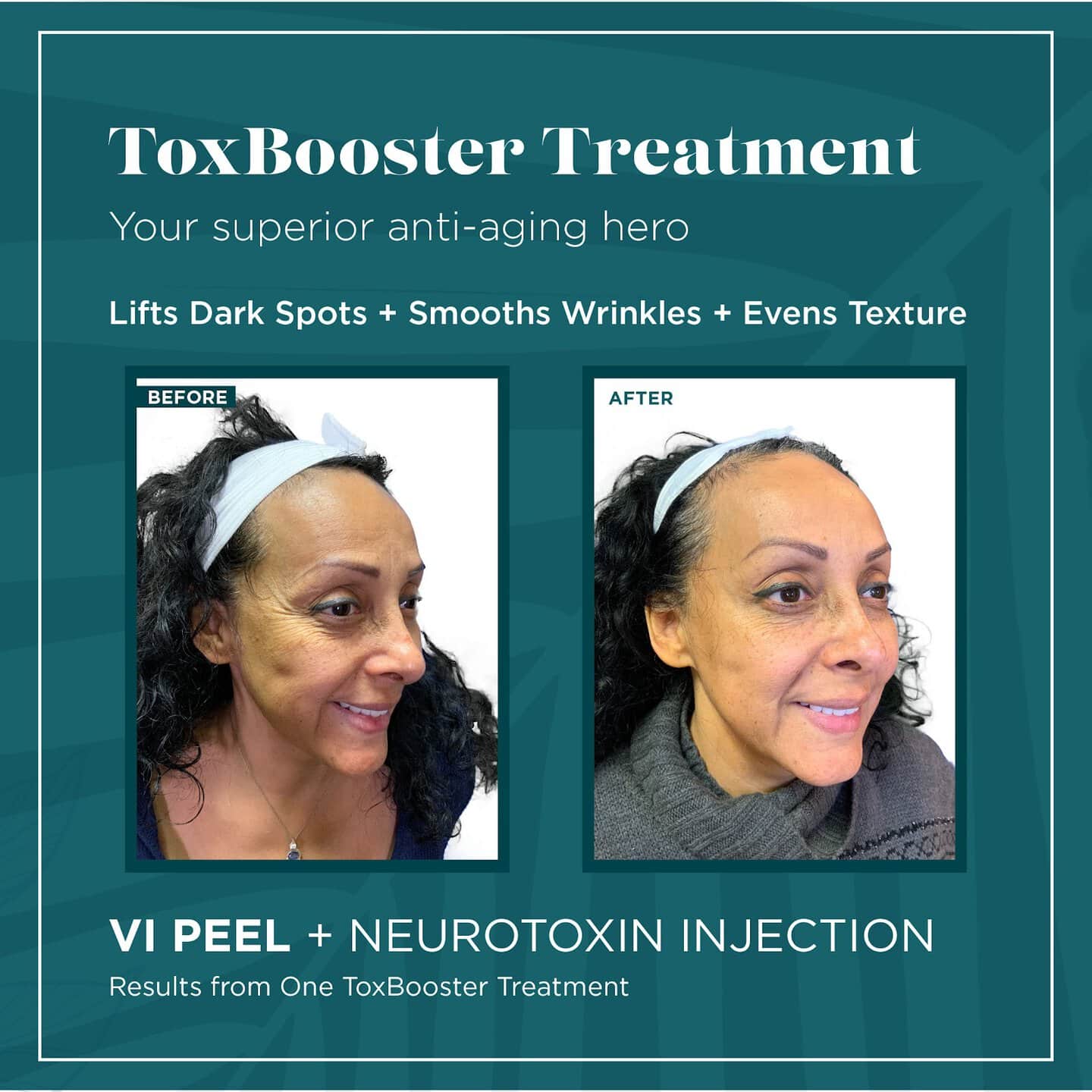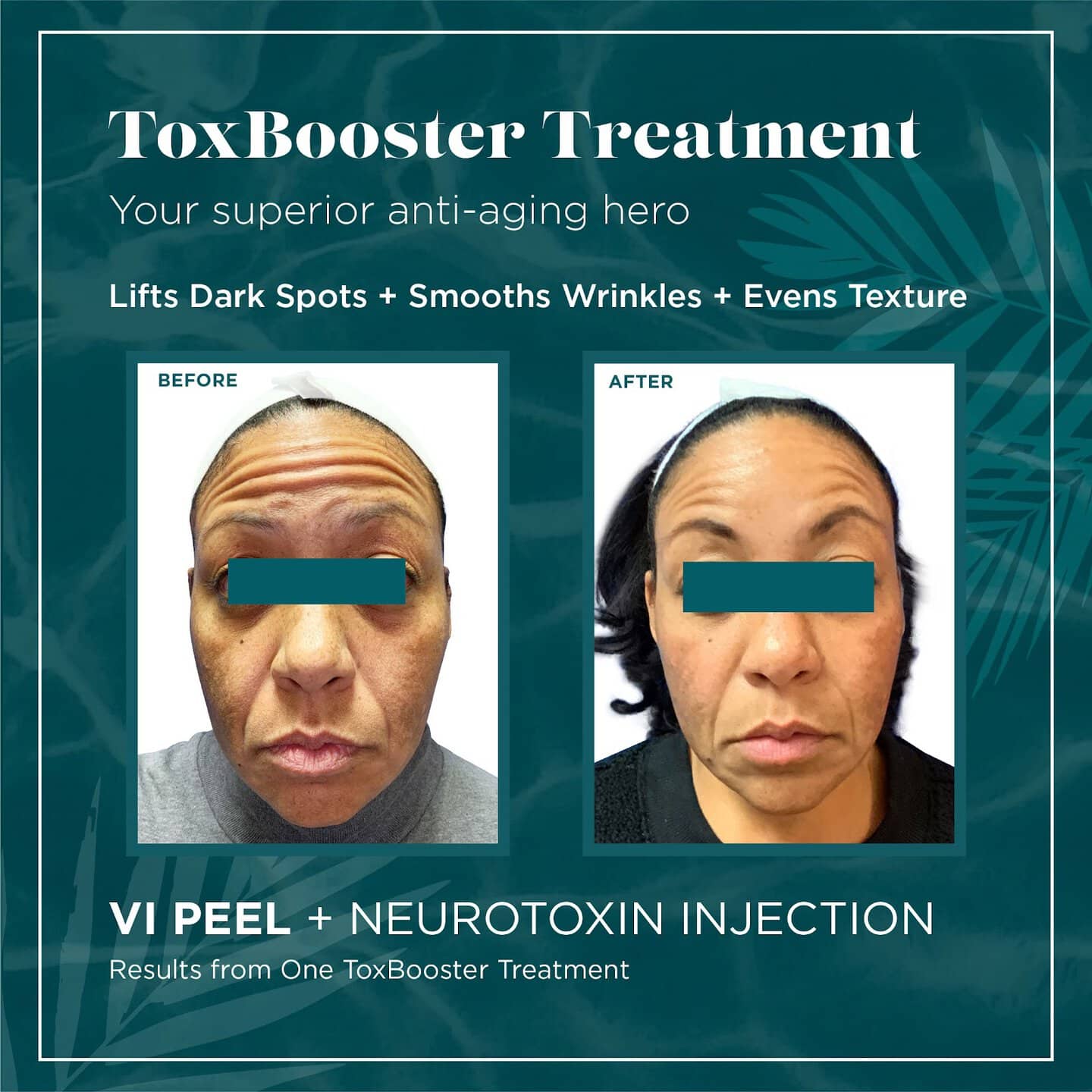 Boost Neurotoxin Results by 36% by Adding VI Peel
59% less pigmentation and sun damage

60% less wrinkles at 30 days vs. 37% at 7 days

70% improvement in skin tone