Bellafill® is an FDA approved injectable filler that can be used for most areas of the face from nasolabial folds to cheeks to acne scars. This filler achieves instant smoothness while also leaving you with long-lasting results. Bellafill® was tested in the longest and largest study ever conducted on dermal fillers where 83% of patients were still satisfied with their results 5 years after treatment. These results last much longer than with hyaluronic acid-based (HA) fillers. However, Bellafill® is not recommended for lips and under the eye, where other HA fillers such as Juvederm Volbella may be used instead.
Bellafill's® 2 main components are collagen gel and Polymethyl methacrylate (PMMA) microspheres.
Smooth collagen gel (80%) forms the base of Bellafill, creating smooth, supple
volume beneath the surface of the nasolabial folds.
Polymethyl methacrylate (PMMA) microspheres (20%) are suspended within the
collagen gel. These form a sturdy scaffold where your own natural collagen grows.
These two components work together to provide instant results and maintaining them for years. As the original collagen gel fades away, your body naturally replaces it with your own collagen around the microspheres.
Am I a candidate for Bellafill®?
Bellafill® is best for women or men, 21 and older, who do not like the look of their nasolabial folds, cheeks, jawline, temples and even acne scars. This injectable lasts longer than other fillers which means it requires less maintenance and regular touch-ups. It is safe for skin of all types and colors but we perform an allergy test prior to treatment.
Bellafill® is a non-surgical, outpatient treatment. Dr. Epstein starts by cleansing your skin to prepare it for the treatment. The treatment consists of a series of carefully placed injections that add volume to smooth away lines and scars. You can receive treatment across multiple areas at once.
How does Bellafill® work?
The collagen gel in Bellafill® provides immediate volume and lift to correct lines and wrinkles in most areas of the face. Your body will absorb the collagen, but the PMMA microspheres remain in place. This triggers and supports your own natural collagen production. Although the original collagen gel is absorbed, your own collagen replaces this which allows results to last years.
Bellafill® creates instant improvement in your skin by smoothing out smile lines, cheeks, acne scars and more. Due to the ingredients and how the body processes them, Bellafill® results last for years. You can return to your normal routine immediately after treatment as there is no downtime. Bellafill® is so quick and painless that you could even come in on your lunch break!
Significant side effects from Bellafill® are uncommon, but it's possible that you may experience localized sensations. These include itching, bruising, swelling, redness, discoloration, bumps, or increased sensitivity. These effects are typically temporary and will go away on their own. If you experience any side effects that do not dissipate, please contact our office.
Yes. Bellafill® is FDA approved and has been proven safe and effective in rigorous clinical studies. Microneedling with Fractional RF can provide added benefit, although it is not done at the same time as the Bellafill® injections. In some cases, results can take time to emerge. Other treatments often lack rigorous, controlled data to support their safety or efficacy. Bellafill® is the only filler that's approved by the FDA to treat acne scars, providing an entirely new treatment choice for patients.
For over 10 years Bellafill® has had a low complication rate of only .11% with over a half million syringes distributed.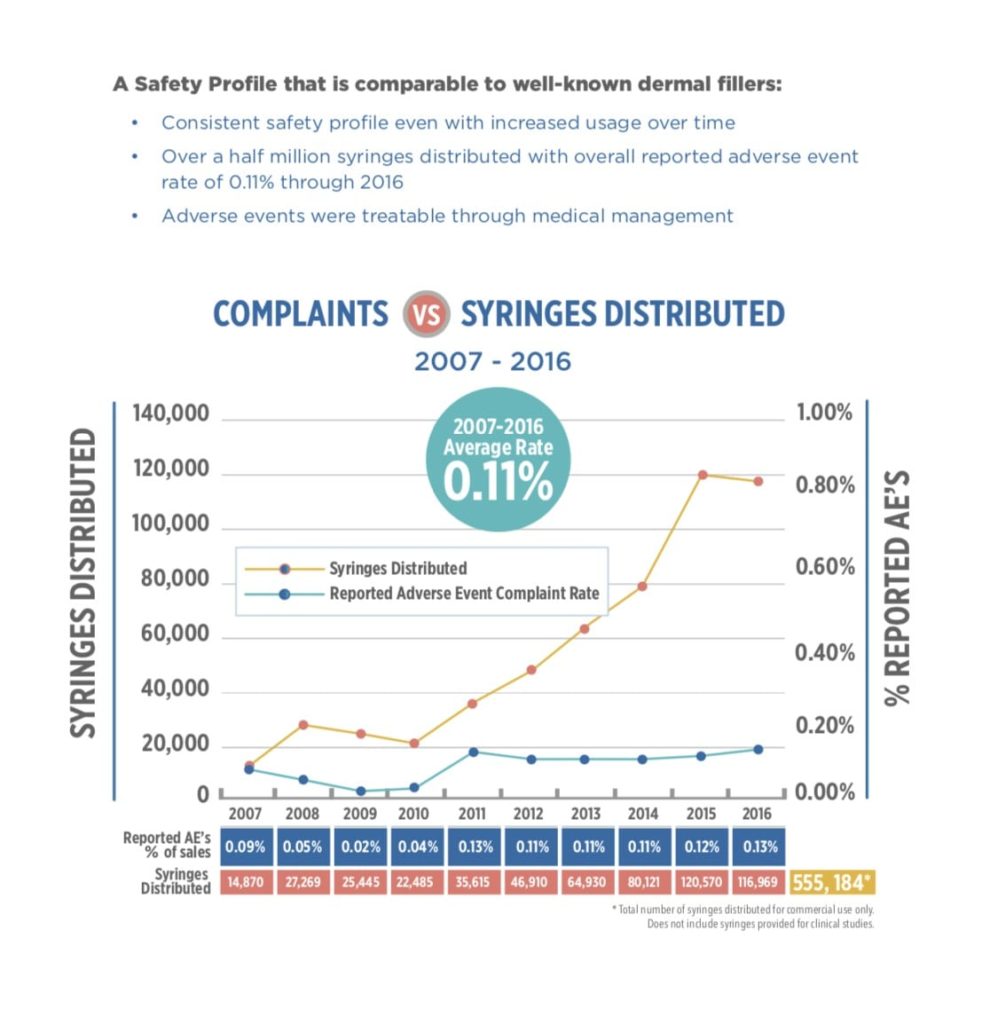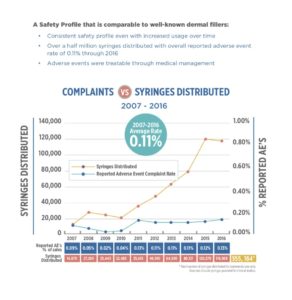 For more information about Bellafill®, contact Mark D. Epstein, MD FACS. Call us at 631.689.1100 to schedule a consultation. Our practice serves Long Island and surrounding areas in NY.