The signs of aging are often quite subtle. We may begin to see bags under the eyes or a little extra fat under the chin. For many of the people we meet, it is the small things that cause them the most concern. The slight droop of the brow line can change the whole character of the face, making us appear sad or angry when we're not.
In our Hauppauge, NY office, we have techniques to address the full spectrum of aging. For patients who are not ready for cosmetic lift procedures but are ready for a positive change, we may suggest AccuTite™.
AccuTite involves RFAL or Radio Frequency Assisted Lipolysis. This innovative technology is intended for skin tightening in areas that are typically a challenge to correct without surgery. Not only does the radiofrequency energy used in treatment target fat cells for elimination, but it also stimulates collagen retraction that tightens the skin.
How does AccuTite compare to the other InMode devices?
InMode is a global leader in the development of sophisticated RF devices. Each platform and module is carefully developed for the utmost safety and efficacy in addressing a wide range of cosmetic concerns.
As the name suggests, AccuTite is all about accuracy. AccuTite is designed for smaller areas affected by the signs of aging. These include:
Aging hands
Inner thigh fat and laxity
Axillary bra fat just under the arms
Bat wings on the backs of the arms
Sagging skin at the knees
Marionette lines at the corners of the mouth and chin
Nasolabial folds around the nose and mouth
Sagging or puffiness in the upper and lower eyelids
Sagging brows
Loose neck skin and submental fullness
AccuTite has been developed as a minimally invasive alternative to surgical lift treatments. Benefits include faster recovery and lower risks. Treatment is conducted with a local anesthetic to numb the area being addressed. Patients may also be given a mild sedative. These pain-management techniques are less complicated than general anesthesia and have fewer side effects. Additionally, rather than multiple or longer incisions, AccuTite requires only a few tiny nicks in the skin to accommodate the internal probe. As a nonsurgical treatment, AccuTite achieves some of the best cosmetic results available today.
The AccuTite applicator tip is two-pronged. The "arms" sit parallel to one another. After a local anesthetic is administered, the very fine probe of one arm is inserted through a small nick in the skin. This probe enters the fatty layer of tissue in the subcutaneous space. The other arm travels along the surface of the skin, enabling the bidirectional delivery of radiofrequency energy. By heating the skin from within and from the surface, this device stimulates three-dimensional remodeling for maximum skin tightening.
Many patients see an immediate improvement in their appearance after AccuTite treatment. According to studies, up to 26% tissue contraction may occur after a single treatment. Because the procedure is performed with a local anesthetic and mild sedative, patients typically have very little discomfort, if any, after they leave the office. Normal activities may be resumed within a day or two. Strenuous activities should be resumed slowly as swelling subsides. Swelling and redness are normal side effects to treatment and may last up to one week. In some instances, patients choose to wear a compression garment to control swelling.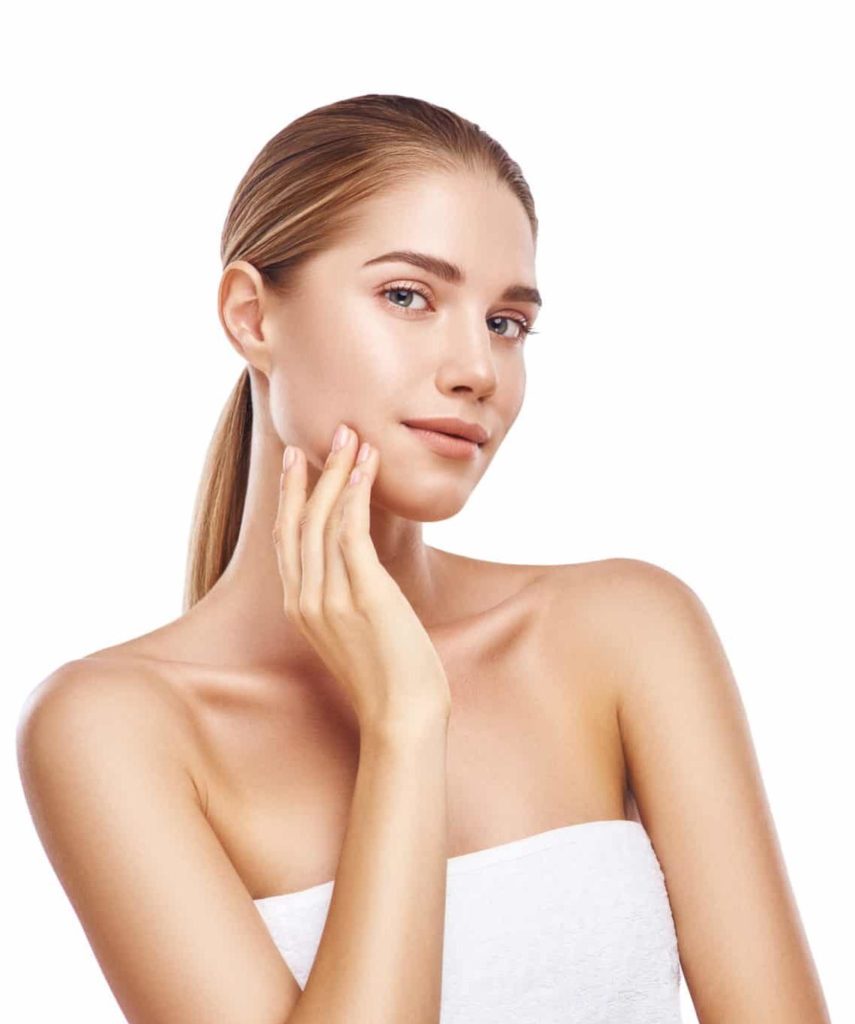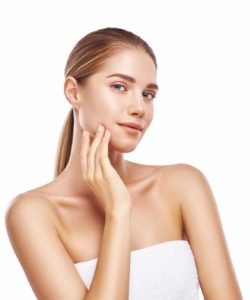 Is AccuTite the same as a facelift?
AccuTite is a minimally invasive skin-tightening treatment that does not require general anesthesia or much downtime at all. There are no long incisions and no tissue is physically manipulated as there is in a surgical facelift. The two procedures work in entirely different ways. AccuTite remodels the structure of the face by stimulating a strong response that tightens existing collagen in the skin and also promotes future collagen proliferation. A facelift has no effect on the collagen in the skin. The surgical lift literally repositions deeper plane tissue and secures it higher on the facial skeletal structure. For many people who have undergone a facelift, AccuTite provides an excellent method of maintenance.
Can AccuTite be combined with other procedures?
There are several ways to maximize facial or body rejuvenation along with AccuTite. For more extensive tissue regeneration, some people choose to combine AccuTite with techniques like Morpheus 8, a radiofrequency microneedling treatment to further revitalize the skin. When you visit us for your cosmetic treatment, we will conduct a thorough consultation in which we gain an in-depth understanding of your concerns and desired outcome. From this discussion, we can develop a personalized treatment plan that includes recommendations for techniques best suited to your needs.
Risks of the AccuTite Treatment
AccuTite has undergone extensive clinical trials to obtain FDA clearance. The treatment platform has built-in temperature gauges, alerts, and cutoffs to ensure the skin is properly treated without getting too hot. These features virtually eliminate the risk of burns.