Meet Dr. Epstein and his staff, see the facility.
Meet Dr. Epstein, the staff and see the office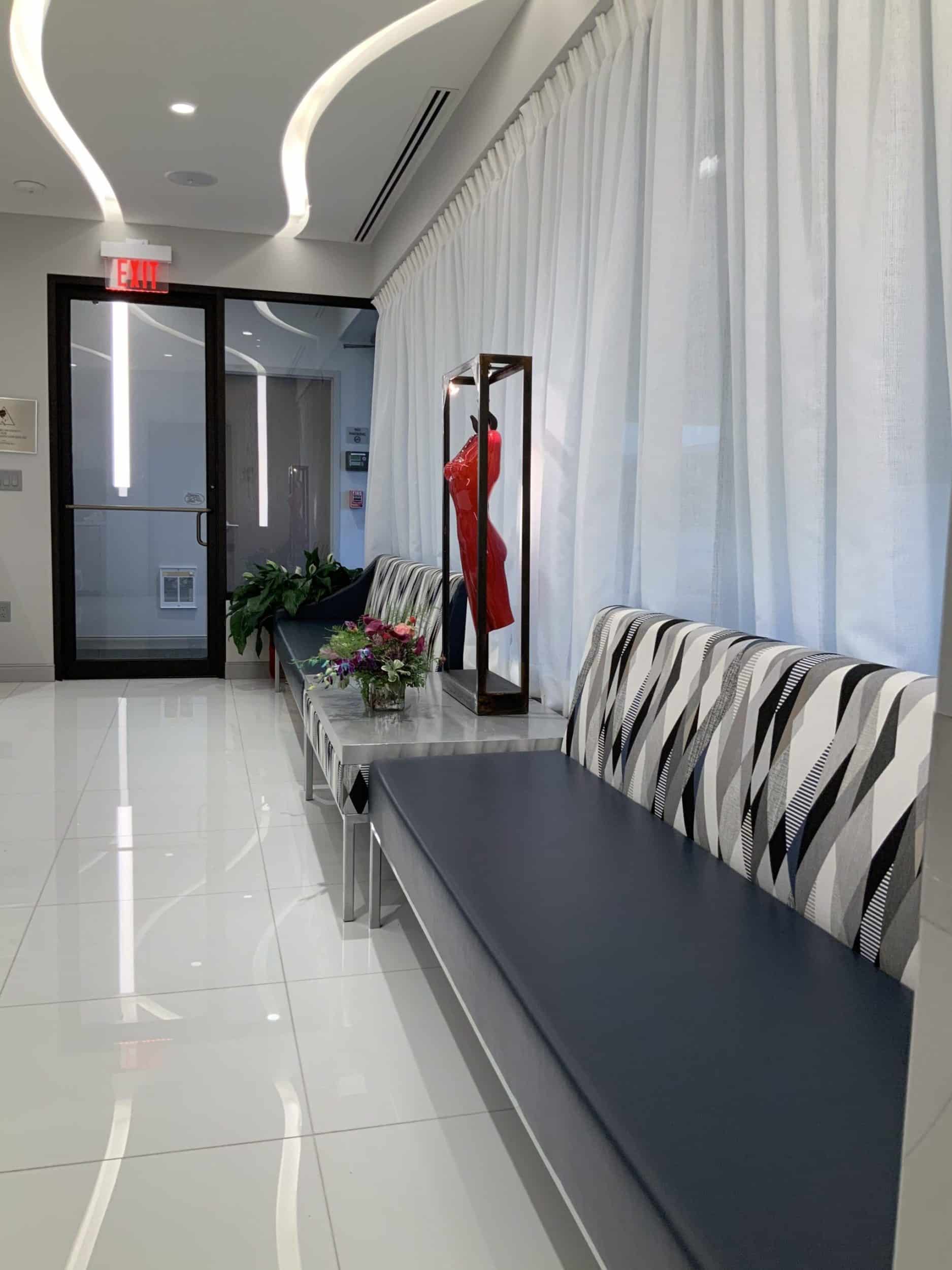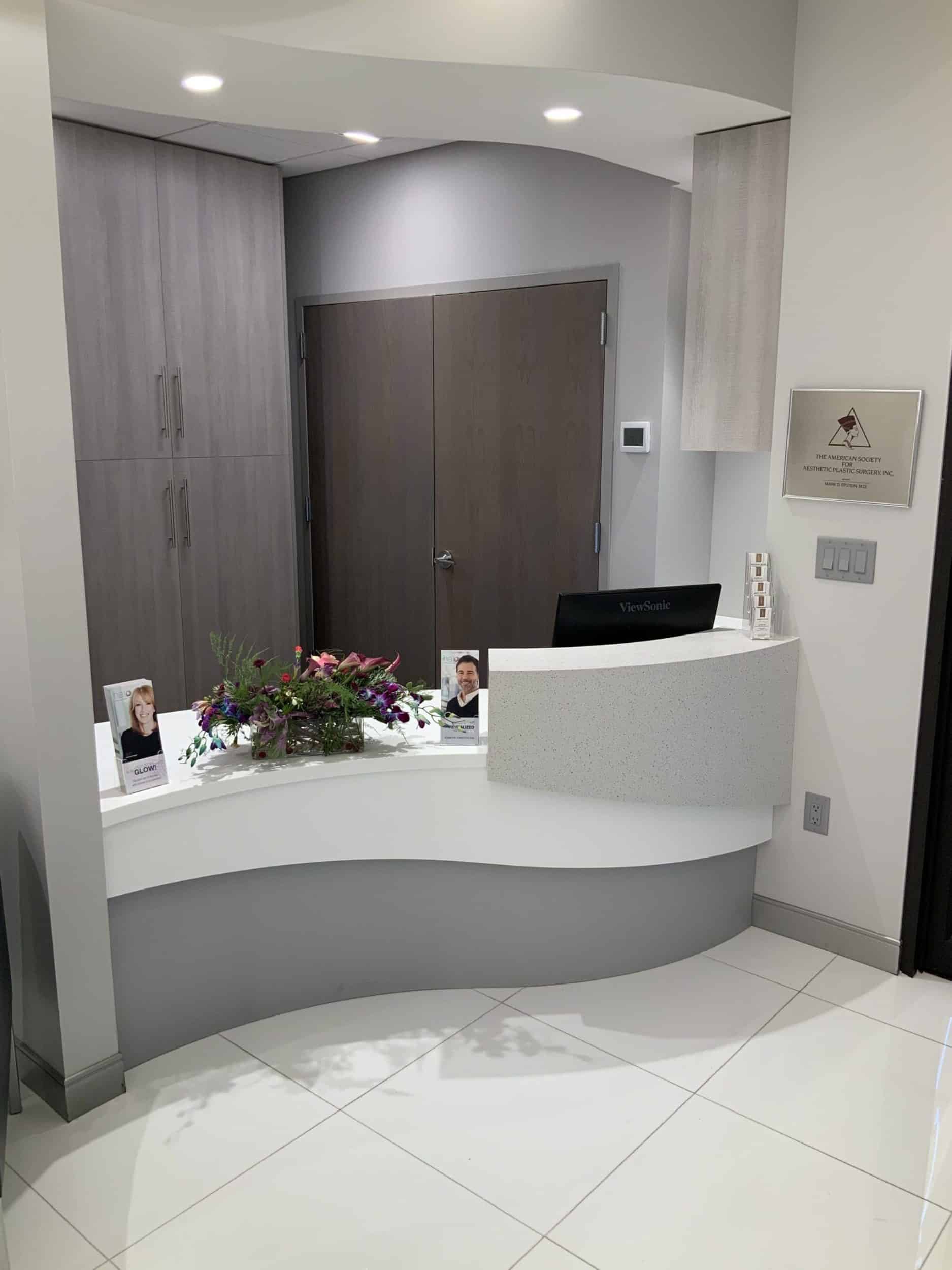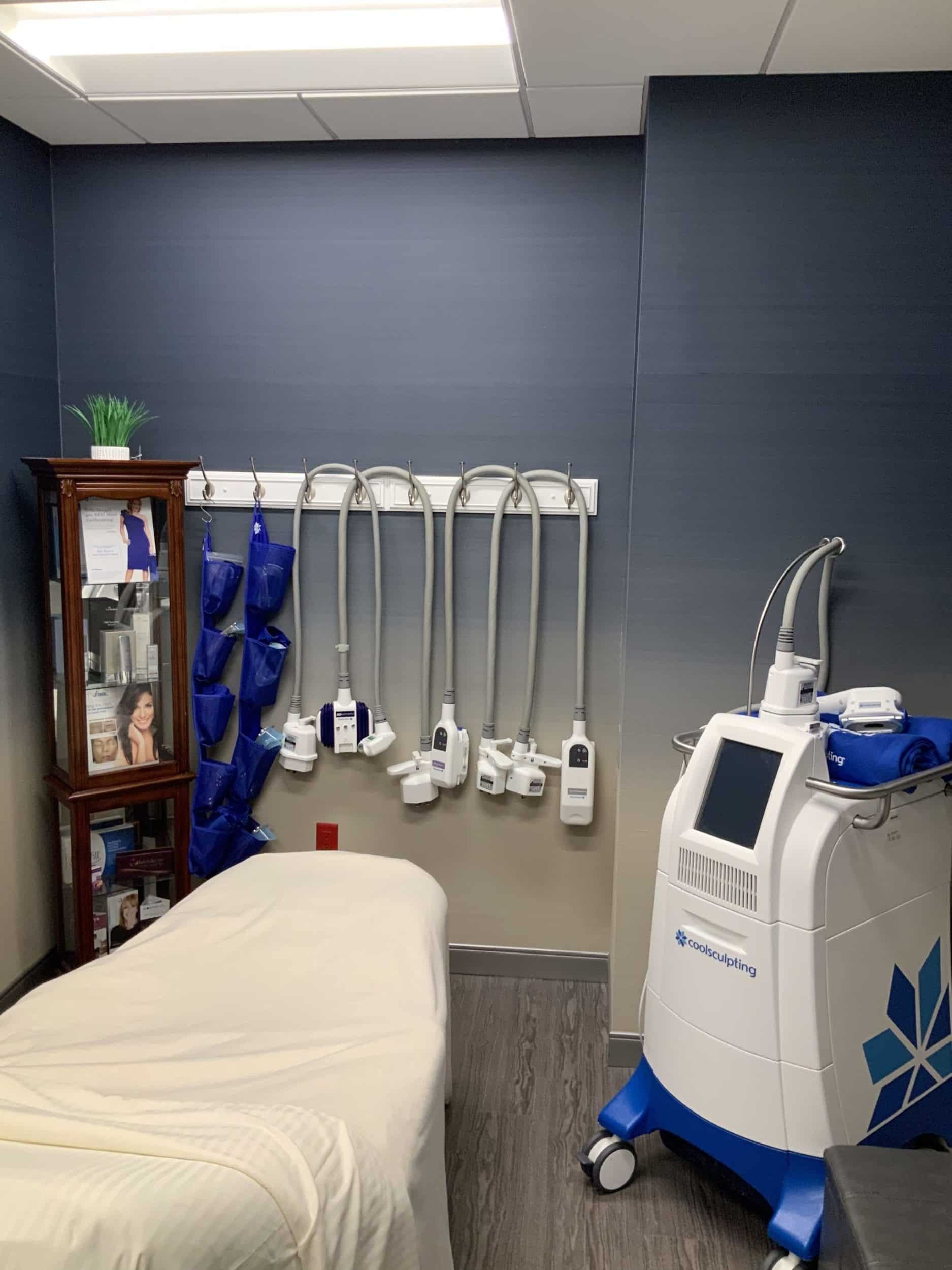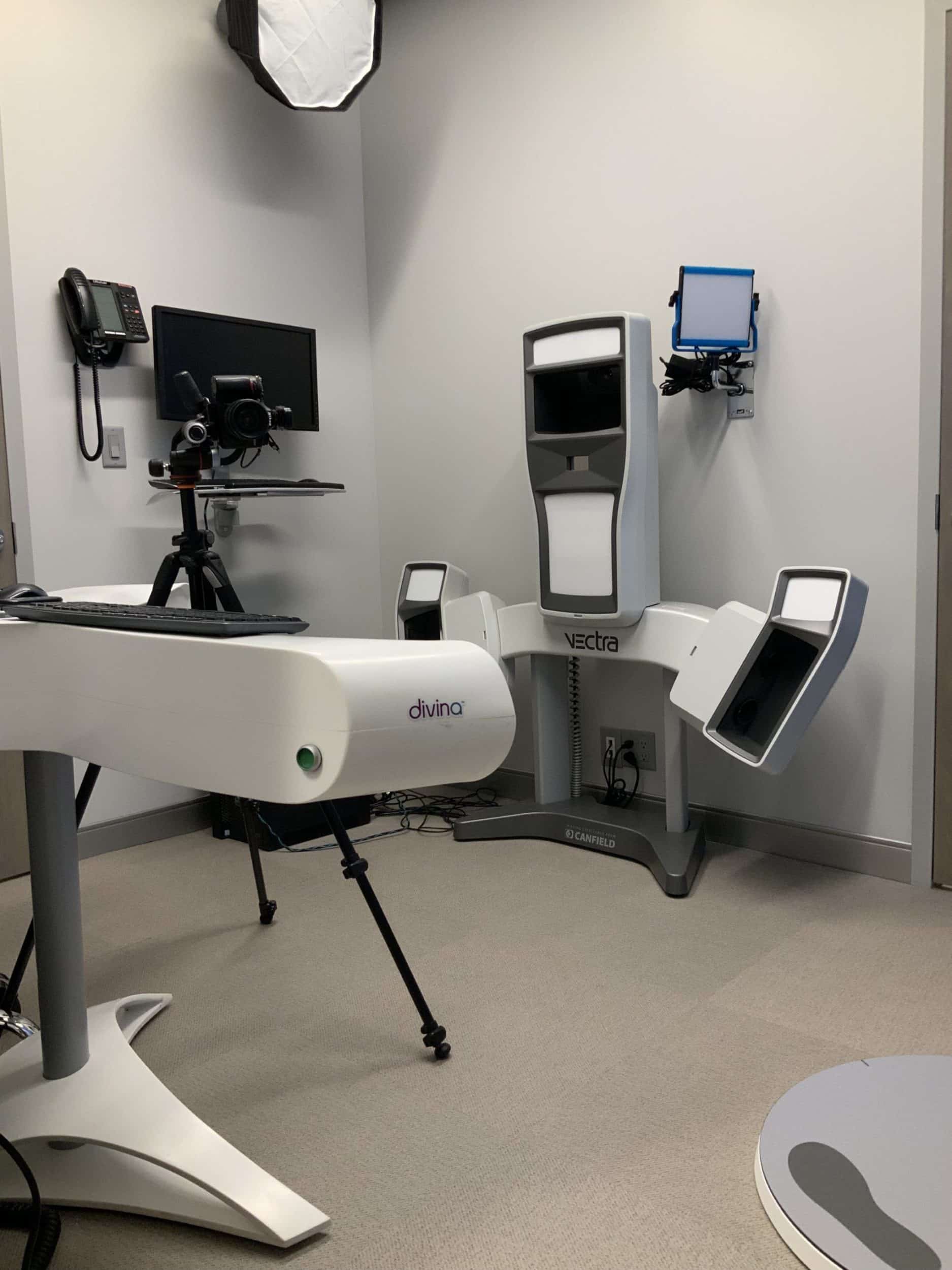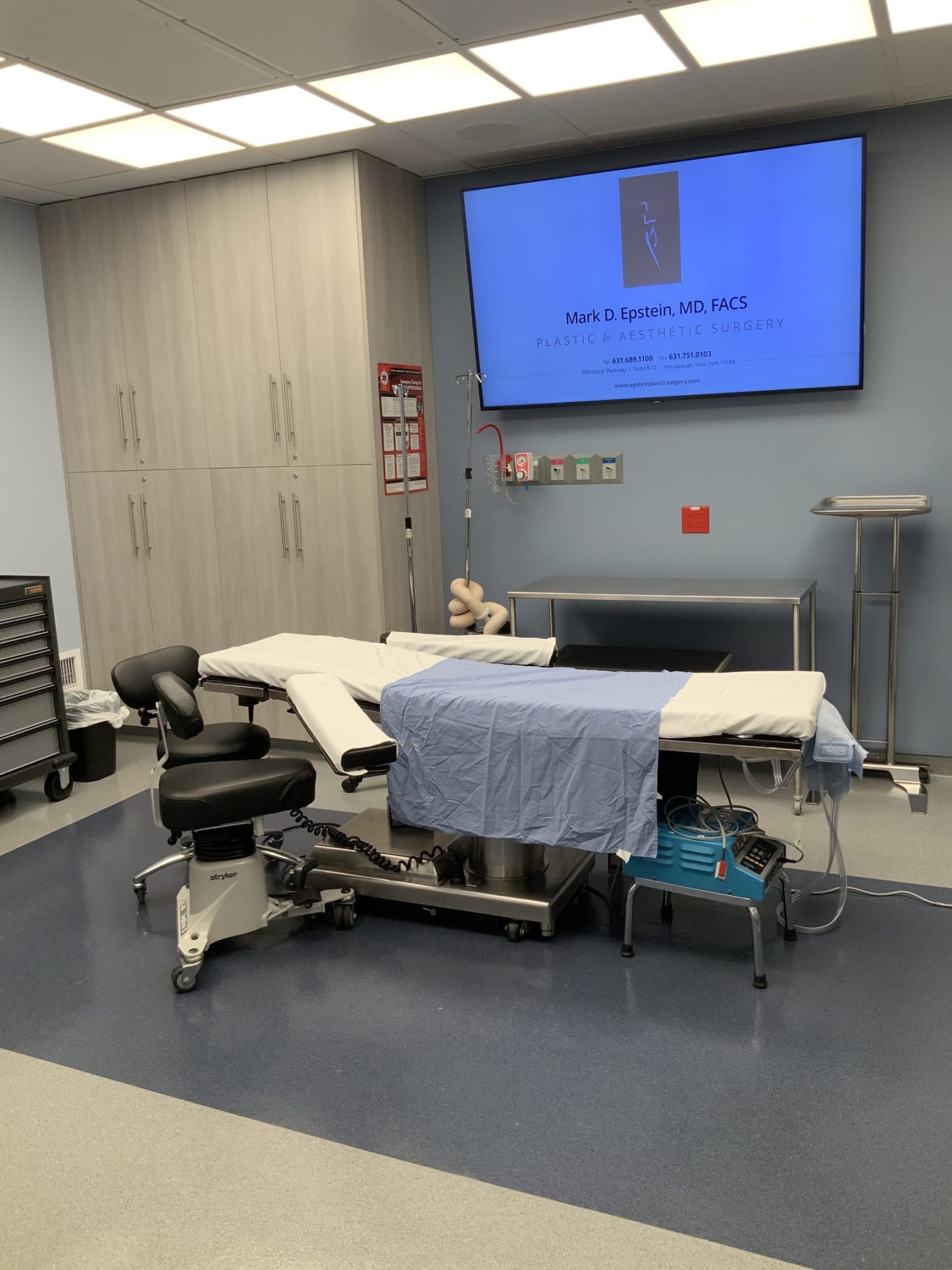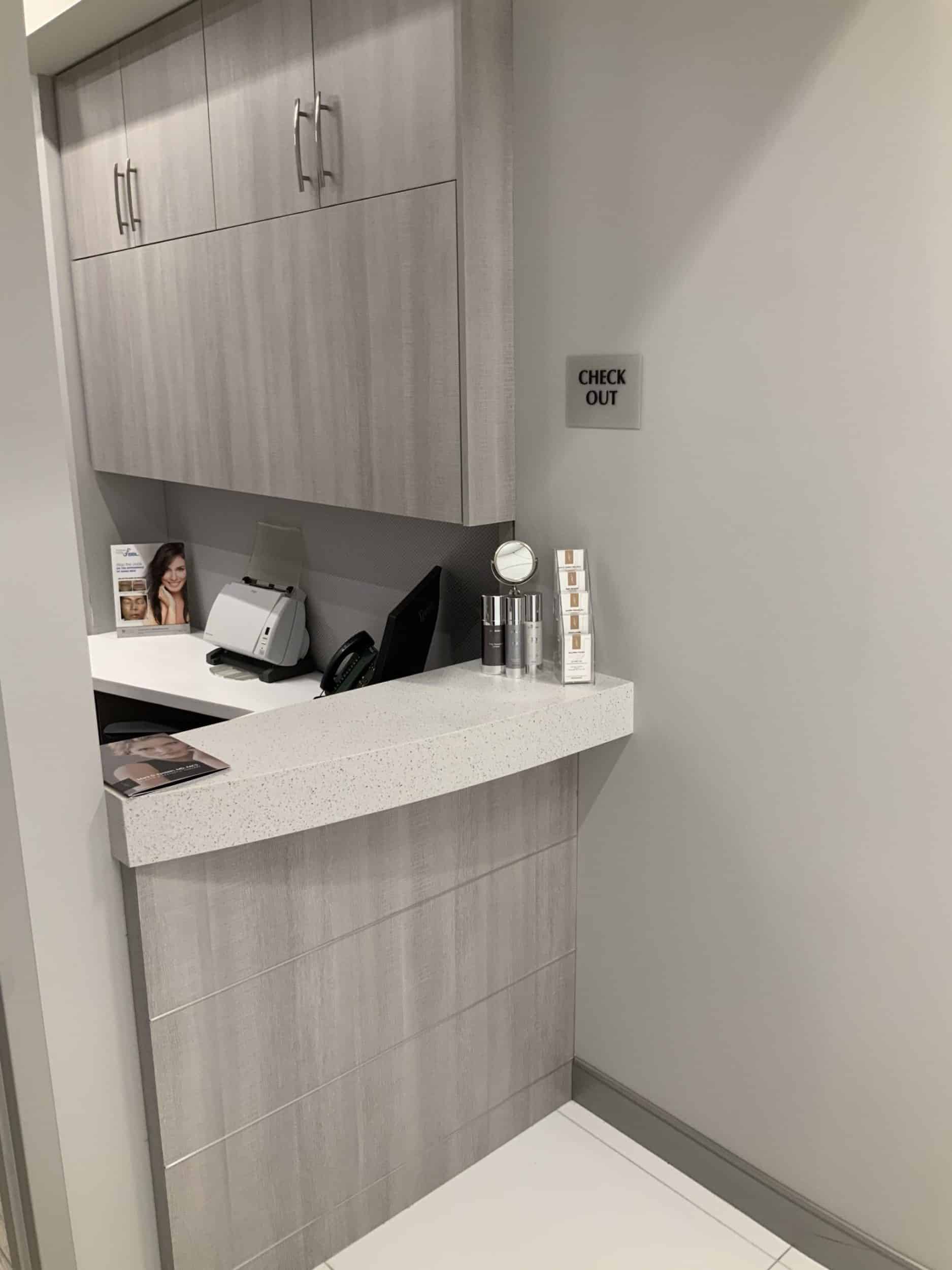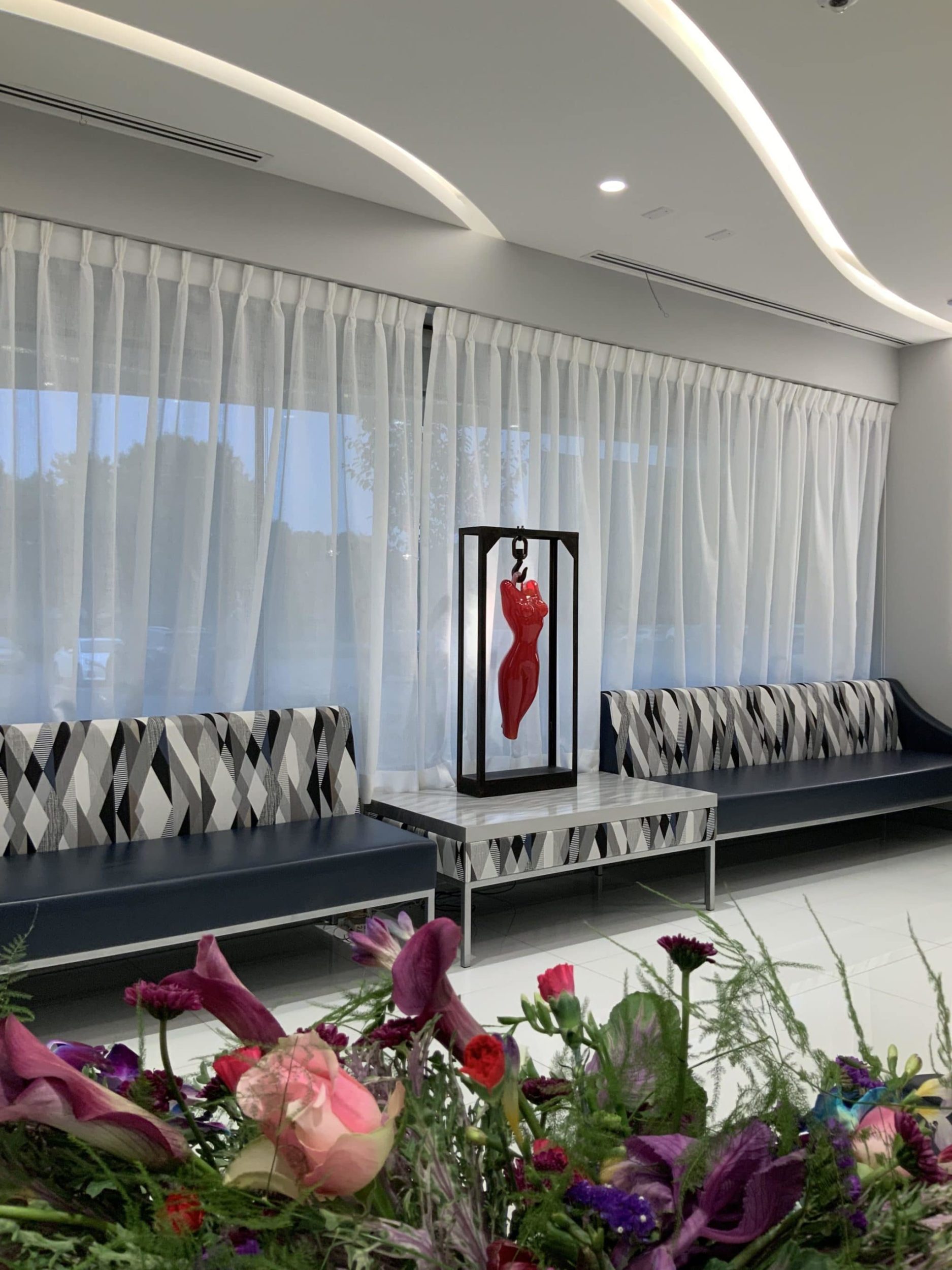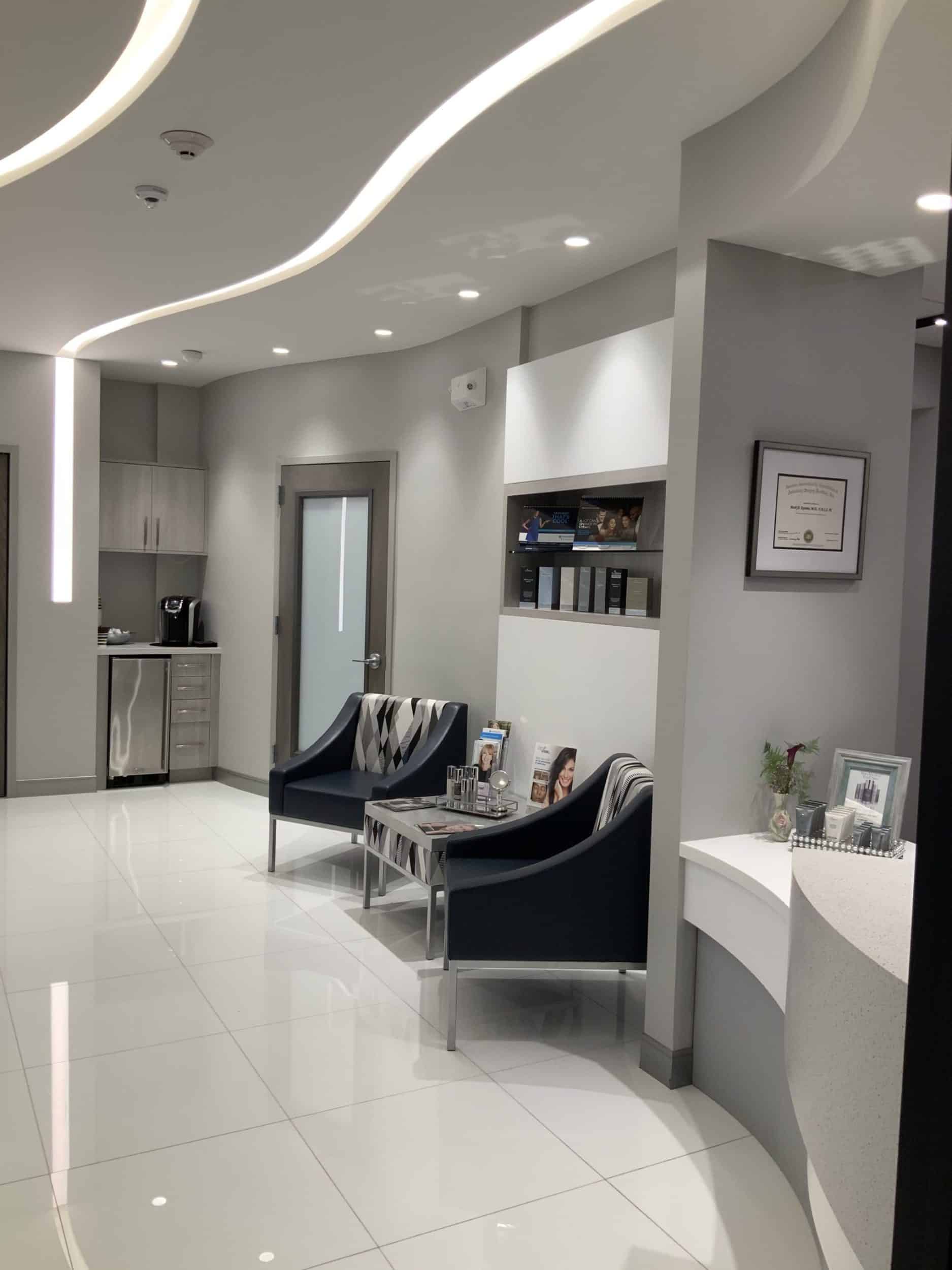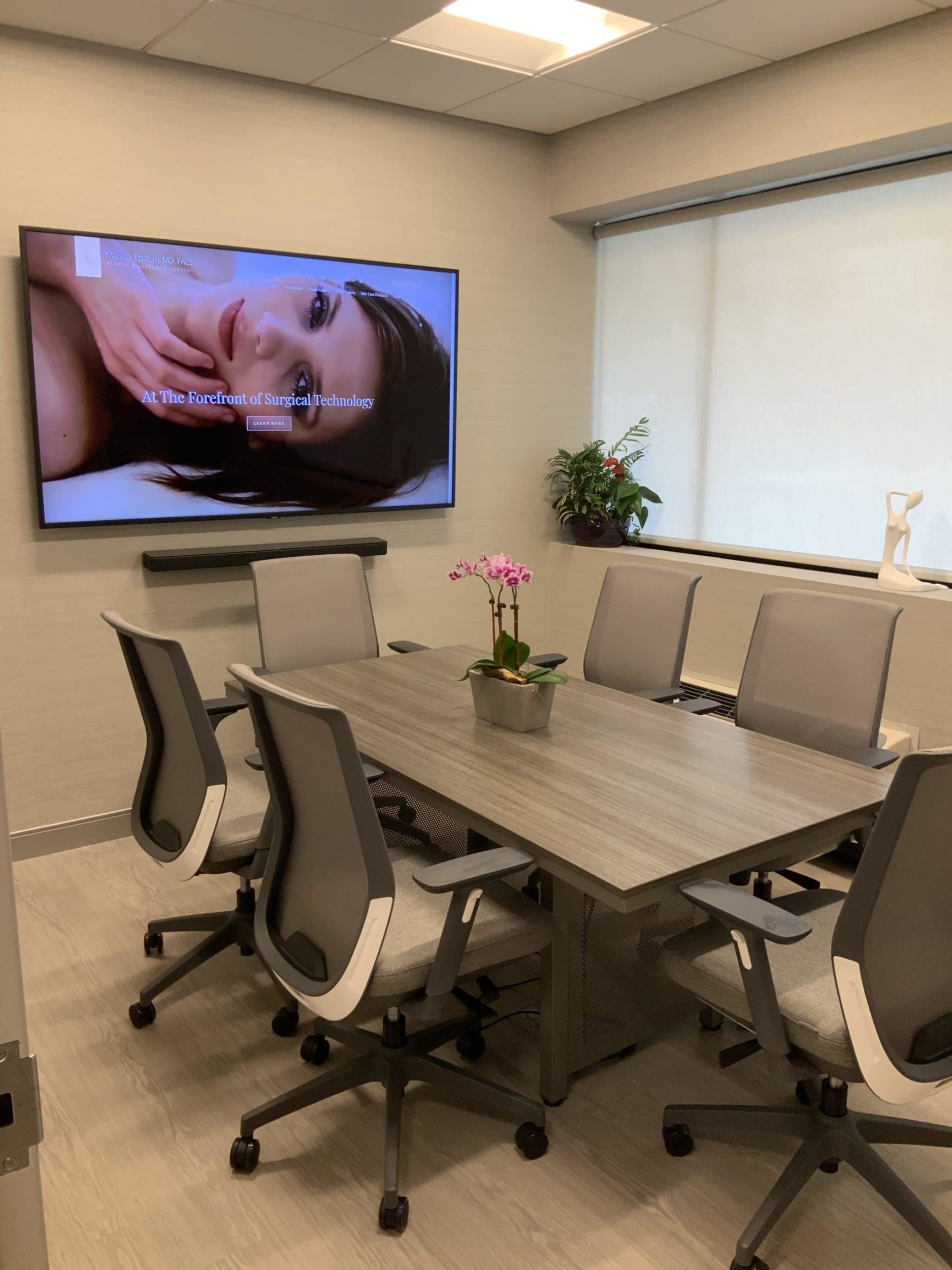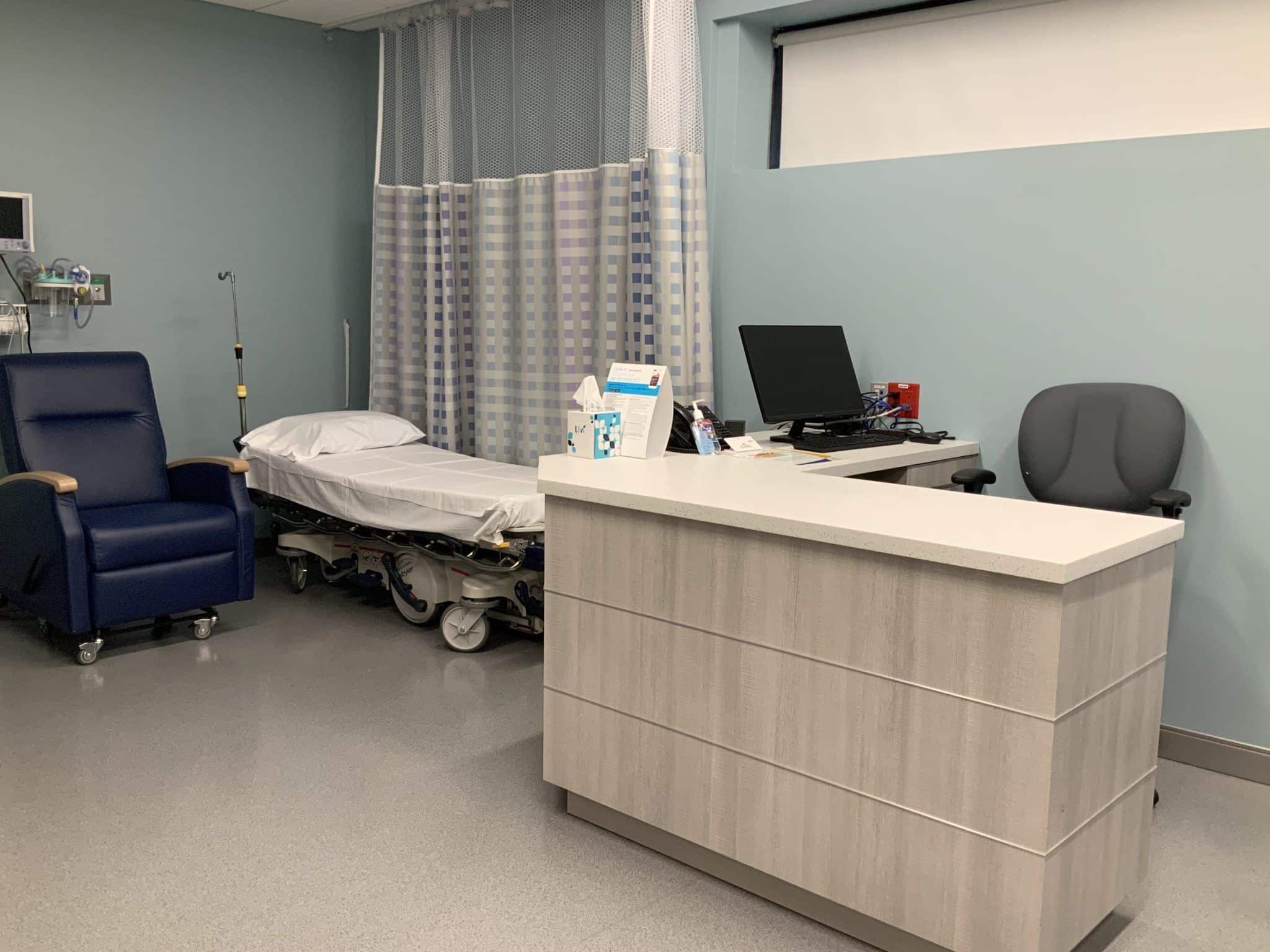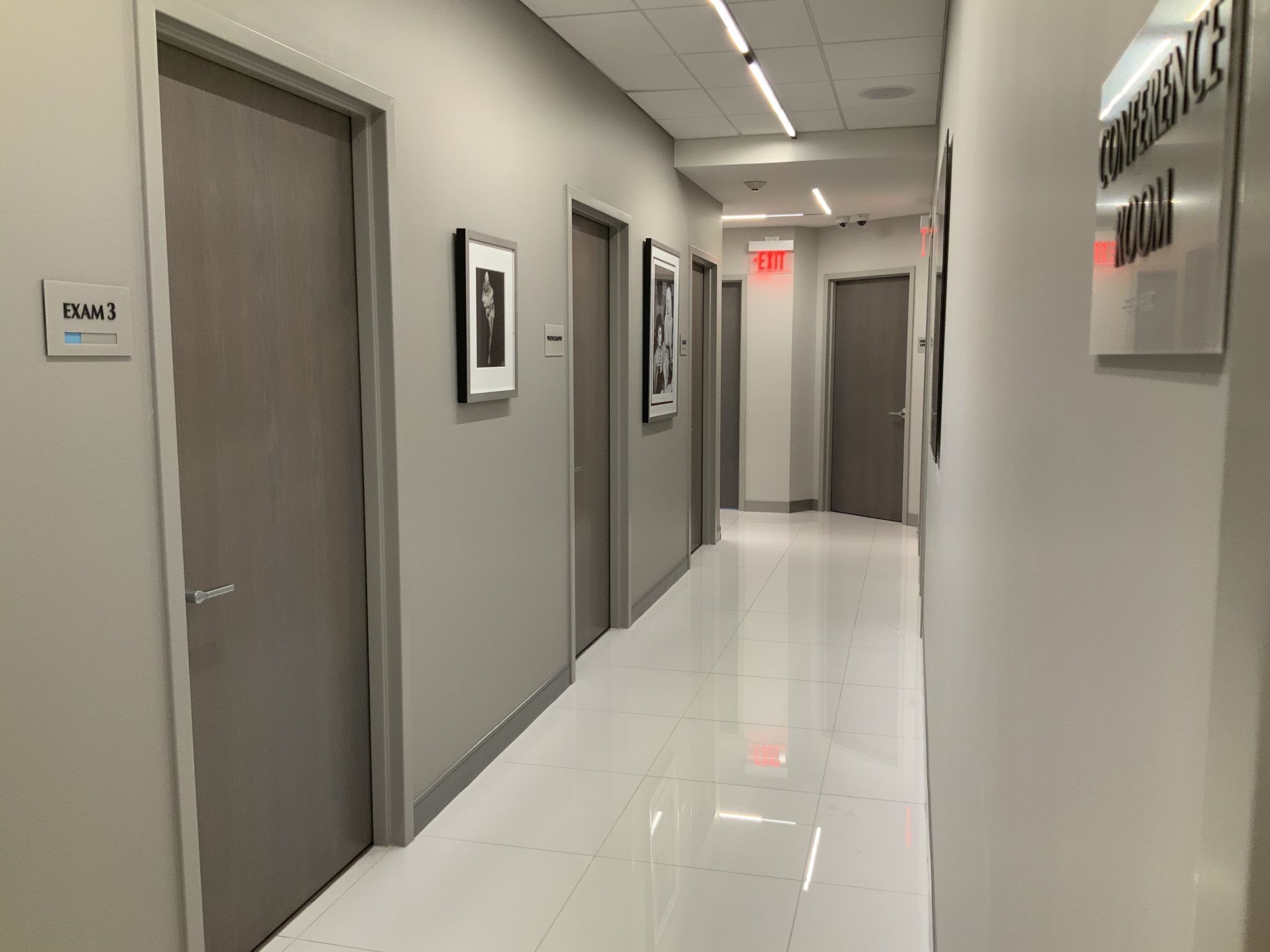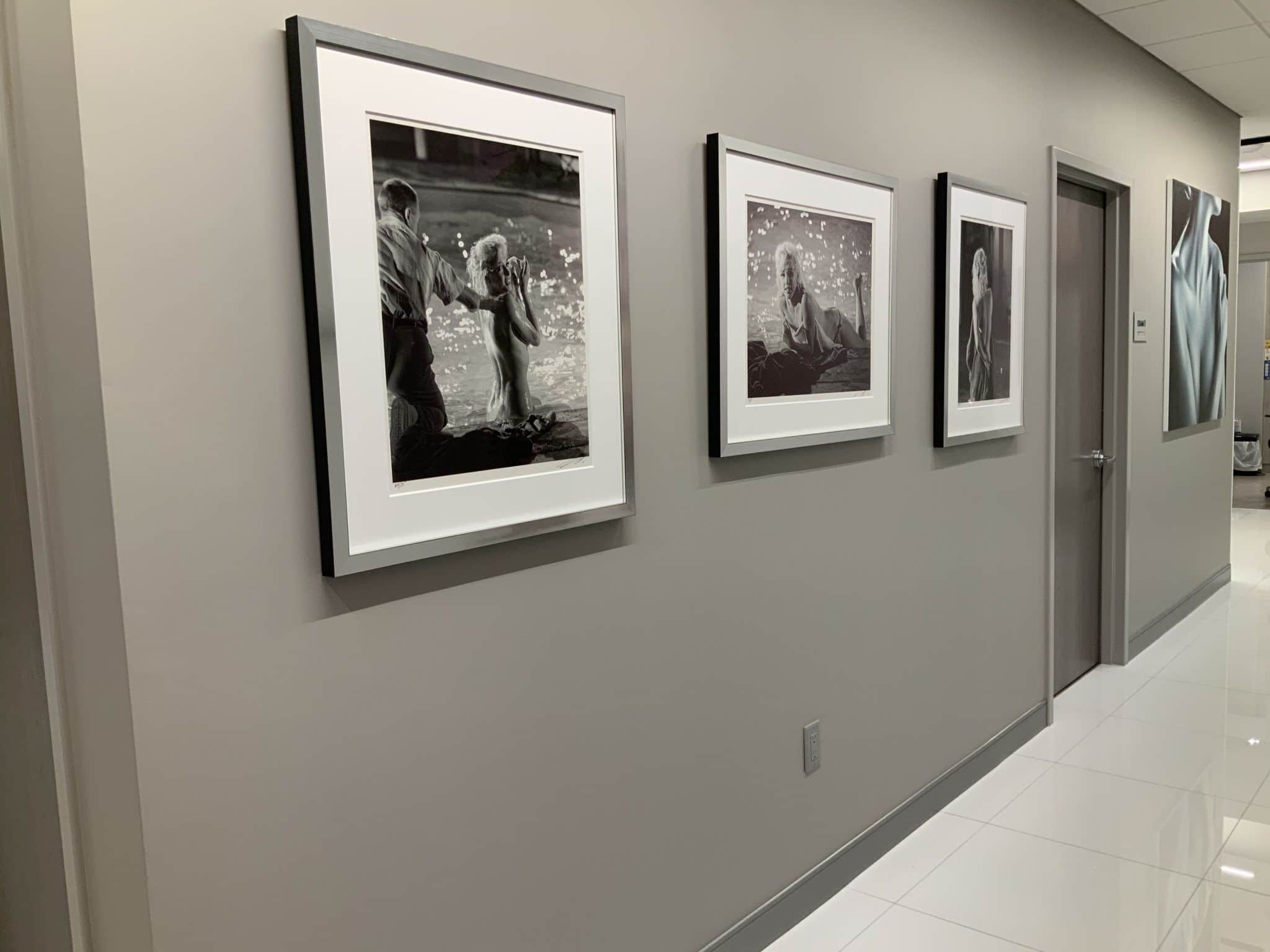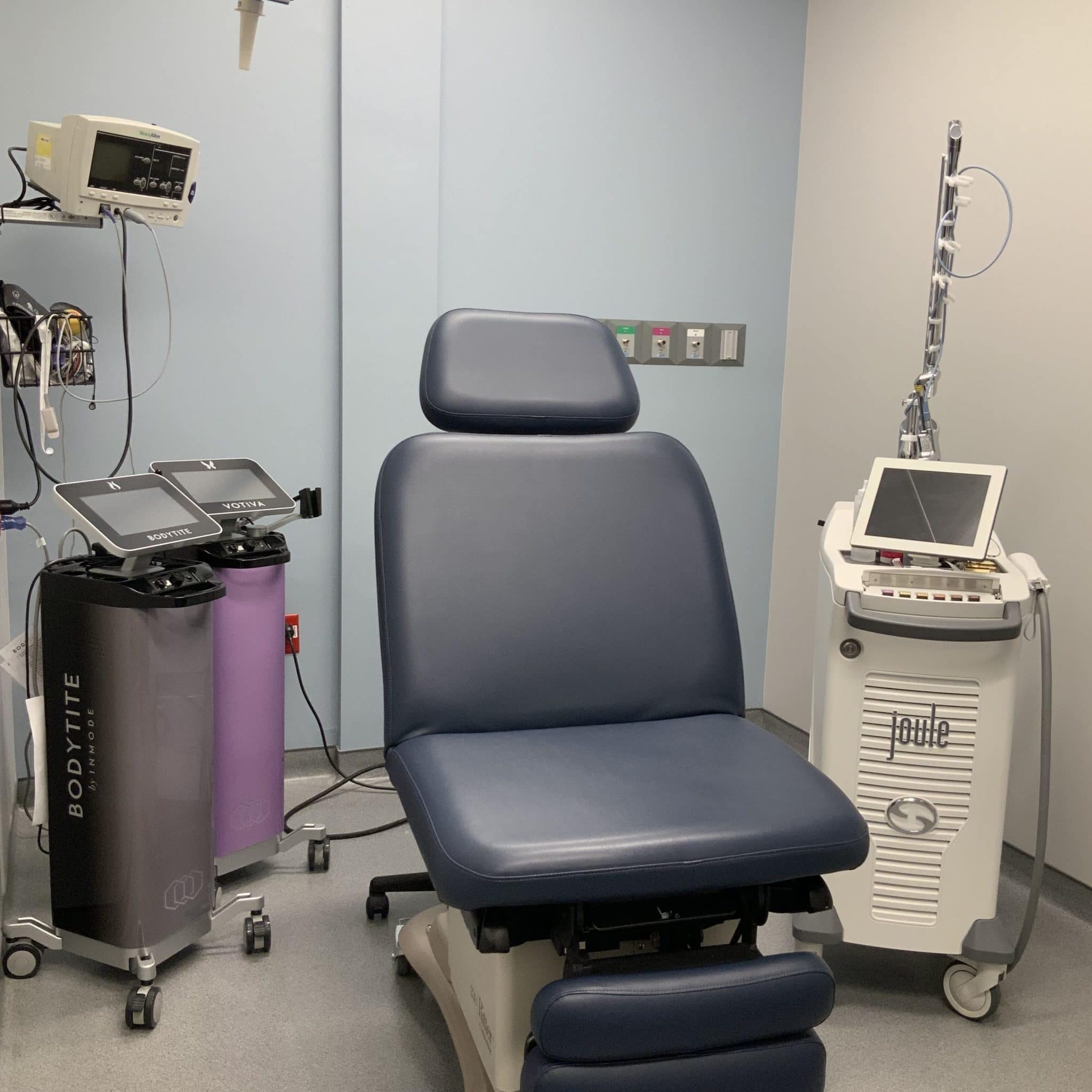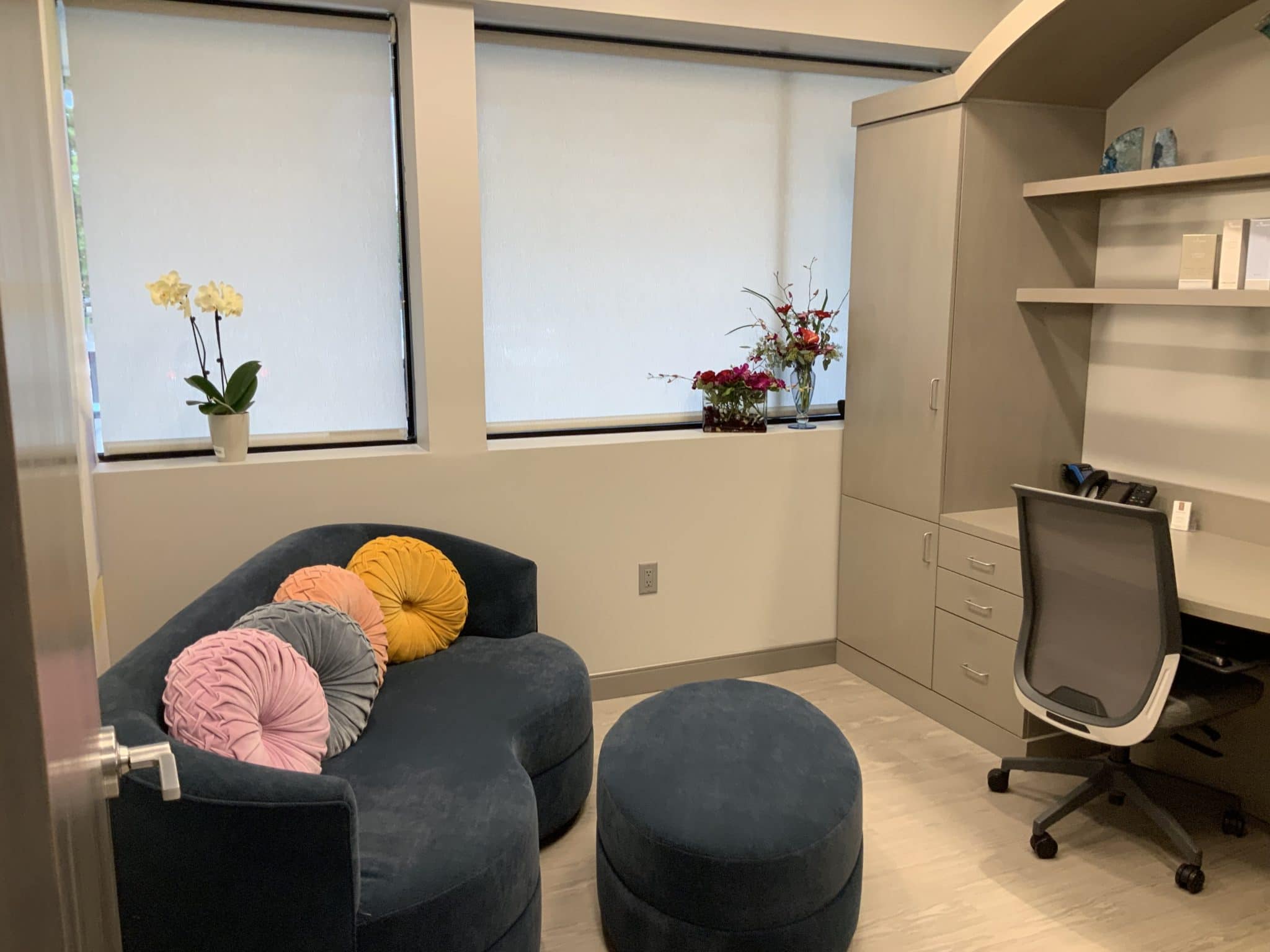 288 reviews on
Maria Zambrano
2023-10-18
Dr. Epstein and his staff were extremely professional and attentive to my needs. Dr. Epstein spent a lot of time with me explaining every thing step by step regarding my breast reduction surgery. A surgery I had been contemplating for many many years. He was honest and explained in great detail the results I could expect and i was pleasantly surprised when I truly woke up with no pain as promised. The nurses, anesthesiologist and office staff were also so attentive. I have never experienced such wonderful care. Post op, Dr. E was very hands on, always checking in on me and showing me the utmost concern with my care. I am so pleased with my results. Thank you Dr E and entire staff!
Lauren Gabriel
2023-10-17
I got a breast reduction from Dr. Epstein and it is one of the best decisions I've ever made. My life has changed drastically from this because I was suffering from a lot of pain because of the large size of my breasts. From the first visit, Dr. Epstein and his staff were extremely nice and welcoming. They sit and have conversations with you and talk to you about the procedure your interested in and what type would be a good fit for you. Him and his staff care greatly about the patient and it shows. I received very thorough instructions leading up to the surgery for preop and post op care which I liked. I ended up getting sick a few days before my surgery date and the office was very accommodating and I was able to change it to another close date. Overall the recovery went well. I was in a decent amount of pain for about 5 days after the procedure but taking medication helped a lot(which were not narcotics). Overall the entire process was great, I am very happy with my results and I'm glad I did it with Dr. Epstein!
I want to start off by saying thank you to Dr. Epstein and all of his staff for being so friendly and helpful from the moment I walked in! Dr. Epstein did my breast augmentation 3 months ago and I couldn't be happier with my results. I told him I wanted a more natural look for my petite body shape and he did an amazing job at achieving the look that I wanted. The 24 hour recovery really means 24 hour recovery. The day of my surgery I was able to go home and lift my arms above my head to wash my hair! 2 weeks after my surgery I went on a cruise and was able to enjoy every second of it without having any pain or discomfort. I recommend Dr. Epstein 1000% Thank you thank you thank you Dr. Epstein, you did an amazing job!!!!
danielle neithardt
2023-10-12
What else can I say about Dr. Epstein and his office staff but Thank You! You have all helped change my life for the better after my breast implant removal, lift, and fat injections. I am now four months out and I couldn't be happier with how the surgery went, my healing, and of course my results. I needed literally one to two days to feel recovered already even though I wasn't close to that yet. Dr. Epstein put me at ease from Day 1 as did his staff. Such kind, understanding, and empathetic people. I didn't feel embarrassed or ashamed of my situation because of all of them. And my healing and aftercare has been superb. After seeing my "Before" pics today at his office, I can't believe what a difference there is between the before and after. I highly and strongly recommend anyone who is even the slightest bit interested in either of the three things I had done, or even the thought of any other kind of surgery or aesthetics, coming here to his Hauppaugue office to come in for at least a consultation. You will be taken care of from second 1 and then thereafter. Any questions or concerns will be addressed and answered. You will not regret your decision on coming to this Dr. for whatever your reasons and concerns are. And I know anyone will be happy with their choices and results as I was and am. I am even coming back to get further information and consultations for other issues I see fit for me. And lastly, when it comes to cost, they will guide you through the process of affording whatever you decide to make happen. Oh, how could I forget one of the most important things-the important fact that no matter what someone comes here for will most definitely have NATURAL results. That is something I notice with anyone who is a patient of Dr. Epstein and his work.
I've been wanting to get a breast augmentation since I'm 17 years old realizing my breasts weren't going to grow past a AA. It really made me sad and my confidence level wasn't ever what it should have been. I wanted to be able to fill clothes out, look sexy in a bikini and dresses but was never able to. I am now 33 years old and decided "this is it. I have to go for it already. I don't want to live my entire life never looking how I want." I googled "Best plastic surgeons on Long Island" and Dr. Epstein came up. I read all the reviews, read his website thoroughly, looked at before and after photos and what got me the most is he makes you look NATURAL. He will not put implants in that are too big or don't fit your frame. I decided to make a consultation for 8/8/2023. It went very well and I signed up for a surgery date THAT day! My blood work came back good for surgery and I had my surgery 9/19/2023. Everything went smooth. Naturally I was tired the rest of the day but I was able to shower that night and cook food. The next day I was driving, going to the store and took a long walk. People I know couldn't believe how I was being active literally hours after. They were blown away. They know other people who had breast augmentation from other doctors and were out of commission for 3 weeks with drains put in. Not at Dr. Epstein's! No drains! Small incisions with dissolvable stitches and small scars! People that saw me said they also can't believe how natural it looks! You would never know I had implants put in. It doesn't look round and like it was just plopped on my chest. Thank you Dr. Epstein for making me feel great about myself, making clothes fit and a smooth surgery and recovery process. If you're considering breast augmentation don't even look anywhere else but Dr. Epsteins, seriously.
Dr Epstein did my breast implants recently. I am so happy with the results. The recovery was 24 hours. No pain at all. I was back to my daily activities the next day. I want to thank Dr Epstein and his fabulous staff. They were all so nice, caring and informative. I recommend Dr Epstein. very highly. Thanks again to you all. Jody Linder.
Update: 5 years post op and still very satisfied with results. Highly recommend. Dr. Epstein is by far one of the best surgeons out there! His bedside manner, professionalism, and patience to answer my questions and concerns made all the difference in my surgery consideration. The 24 hour recovery process was amazing and I was back at work the day after my surgery. Simple tasks like opening pill bottles and vacuuming took a little extra effort, but for the most part, I felt completely fine, and with absolutely no pain! I ultimately decided to go with the Motiva implants and while the other implants choices were still a considerable option, the Motiva ones felt so unbelievably natural. I had also consulted with other patients in his clinical trial, and they too expressed great satisfaction in choosing from the Motiva line. I am now two months post surgery and couldn't be happier with my decision!
Stephanie Maria
2023-10-02
I am happy with my decision to go with Dr.Epstein, have been in good hands and still am since day 1! I felt heard, understood and he gave me what I was looking for, which was a natural look. It's been about 1 year later and still grateful and happy with the care I receive from Dr.Epstein and his team! Dr.Epstein makes time for his patients and addresses any questions, anytime. That was and still is my experience. I was able to be seen the same day for a follow up, love how efficient they are and how quickly I was seen! I strongly recommend Dr.Epstein!! You will be very happy 🙂
Katerina Katolis
2023-09-29
They say to always follow your gut… and when you know - you know! After 5+ referrals, I had my first consult for a breast augmentation with Dr.Epstein in July 2023 and booked my surgery the same day for August 30th. I have always struggled to feel happy with my natural size but after losing 70lbs - I was deflated and incredibly unhappy with the visual. Dr. Epstein and his staff went above and beyond to cover all the bases and options available, they made me feel so comfortable and confident in my decision to follow through with this process. When they say 24 hour recovery - they mean it… the pain was minimal - nothing Tylenol couldn't tackle. I went back to my office job the next day and back to bartending 3 days later. One month post op and I am so over the top happy with my decision and the surgery is a faint memory at this point. Everyone continues to be so amazing at this practice and I would recommend them to everyone!
Appointments & Consultations in Our Long Island Offices
If you are unable to keep an appointment, we ask that you kindly provide us with at least 48 hours notice. This courtesy on your part will make it possible to give your appointment to another patient.
Our office provides on-call service for emergencies, 24 hours-a-day, 7 days-a-week. Call 631.689.1100 and Dr. Epstein will be contacted immediately.
Telephone Calls to Dr. Epstein
If you have medical questions which only the doctor can answer, a message will be taken and your medical file will be given to Dr. Epstein, who will return your call as expeditiously as possible. If your question is non-medical, a qualified staff member will be pleased to assist you.
Océane Medical Aesthetics & Wellness by Dr. Mark Epstein was featured in LI Women's December 2023/January 2024 edition! Click here to view.
HIPAA Notice of Privacy Practices
Non-Discrimination Statement