*Individual results may vary
Ear surgery, or otoplasty, is a cosmetic procedure to improve the appearance of a person's ears. Although otoplasty does not affect hearing, it can provide great psychological benefits to anyone who has been teased about the size or shape of their ears, has had a serious ear injury, or simply wants to improve their appearance. Ear surgery for children or adults can set prominent ears back closer to the head and reduce the size of large ears. Surgery may also be helpful for "lop ear," "cupped ear" and "shell ear," large or stretched earlobes, and lobes with creases and wrinkles. The procedure lasts from two to three hours and may be performed in a hospital, office-based facility or an outpatient surgery center under general or local anesthesia.
Otoplasty typically serves two functions: setting prominent ears back closer to the head, and reducing the size of large ears. Ear surgery may also be helpful for the following conditions:
Large or protruding ears
Lop ear (top of the ear folds downward or inward)
Cupped ear (a small ear)
Shell ear (no outer curve in the cartilage)
Large, stretched, or torn earlobes
Earlobes with large creases and wrinkles
Surgeons are also able to construct new ears for patients who are missing them from birth abnormalities, injury or other causes.
Individuals who feel self-conscious about their ears and want to improve their appearance may be good candidates for otoplasty. While such operations are most frequently performed on children ages 4 to 14, they can be beneficial to people of any age. Ears are almost fully grown by age 4, and early surgery can help create self-confidence as a child begins to deal with the social complexities of school. I prefer to not perform the procedure for protruding ears until a child is at least six years of age. It is also important that you are in good general health and have realistic expectations about the outcome of the procedure.
Not everyone is a good candidate for otoplasty. It is important for patients to be in good general health. Goals for the surgery should be carefully discussed with the surgeon prior to undergoing the procedure so that the patient has realistic expectations about the outcome.
The otoplasty procedure generally lasts two to three hours and is performed on an outpatient basis. The type of anesthesia used typically depends on the age of the patient. General anesthesia is recommended for very young patients, while local anesthesia and a sedative may be used for older children and adults.
The otoplasty procedure begins with a small incision made behind the ear, in the natural crease where the ear meets the head. The cartilage is then sculpted and bent into its new position to achieve the desired appearance. In some types of otoplasty, skin is removed but the cartilage is left in one piece and merely bent back on itself for a smaller-looking ear.
After sculpting the cartilage to the preferred shape, sutures and a bandage are used to hold the ear in its new position until healing is complete. To achieve a more symmetrical appearance, both ears may be operated on even if only one has a problem.
Patients usually feel back to normal within hours after an otoplasty, although the ears may ache or throb for a few days. Prescription medication will be made available to help alleviate any discomfort. A few days after the otoplasty procedure, the bandages around the head will be replaced with a surgical dressing that should be worn for about a week after which time the stitches will be removed. Otoplasty patients should avoid sleeping on their side for the first two weeks after surgery.
After about one week following otoplasty, patients are usually able to return to their normal routines, children to school and adults to work. After the ears have healed completely, there will usually be a faint scar on the back of the ears. However, because of the strategic placement of the incisions in ear surgery, the scars will be virtually invisible* and will typically fade with time.
What People Say About Us!
I Was Highly Satisfied With Dr. Epstein And Staff, As They Made My Experience Very Satisfying. The Level Of Comfort And Care They Execute On Surgery Day Is Outstanding.
Click here to read more reviews.
As with all surgery, there are risks associated with otoplasty. A small percentage of patients may develop a blood clot on the ear or an infection in the cartilage. These issues may resolves themselves or be treated medically through intervention or antibiotics. Other possible complications may include changes in skin sensation at the site. While most patients are delighted with the results of the otoplasty, there is a possibility that the patient will not be totally satisfied with the appearance of the ears after surgery. Patients should not expect the new ears to match exactly, since even normal, natural ears are not entirely symmetrical.
Complications are rare and usually minor, and can be minimized by choosing a qualified and experienced surgeon and by carefully following the surgeon's aftercare instructions.
No. It is not painful to get ear surgery. The outpatient procedure is performed using appropriate anesthesia based on the patient's age and needs. Very young children nearly always have otoplasty with general anesthesia, under which they are asleep for the duration of the procedure. Older children and adults can often have their otoplasty with a local anesthetic and sedative. This means they will be awake but groggy and the area around the ears will be numb. After the anesthesia wears off, patients can expect some soreness or tenderness. This should improve with the proper use of prescribed or over-the-counter medication. Eating softer foods can also prevent excessive muscle movement in the jaw that could exacerbate pain around the ears. With each day, comfort should improve a little more. A week or so after surgery, patients may feel well enough to return to work, school, and other light activities.
Are There Any Risks To An Otoplasty?
Otoplasty is a plastic surgery procedure that carries risks for the following:
Bleeding. Patients should avoid taking medications and supplements that cause blood-thinning starting about one week before surgery.
Blood clotting. This is a very low risk that may be more relevant for patients who have a history of clot formation.
Asymmetry. The ears are never perfectly symmetrical, but they should have a natural appearance of balance from one side to the other.
Infection. Surgical protocols are in place to maintain a sterile environment during otoplasty. After surgery, patients should take care to keep the surgical area clean and covered as recommended.
Slow healing. This risk can be reduced by avoiding habits like smoking.
Adverse reaction to anesthesia. Patients who receive general anesthesia are closely monitored by a board-certified anesthesiologist who can identify and manage any concerns right away.
Otoplasty - Before & After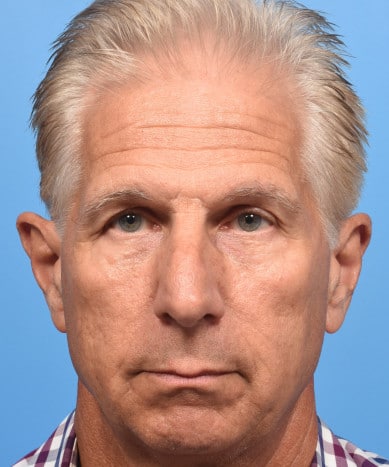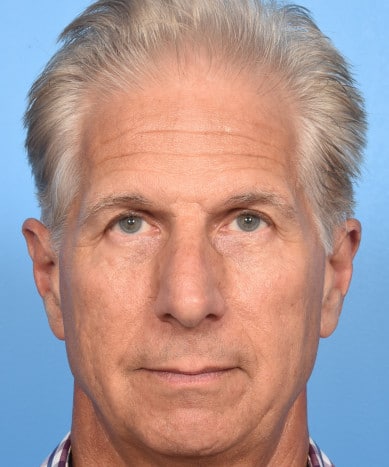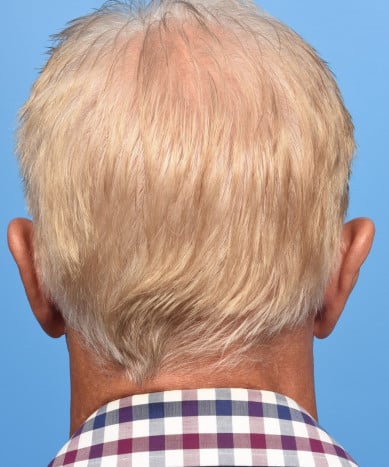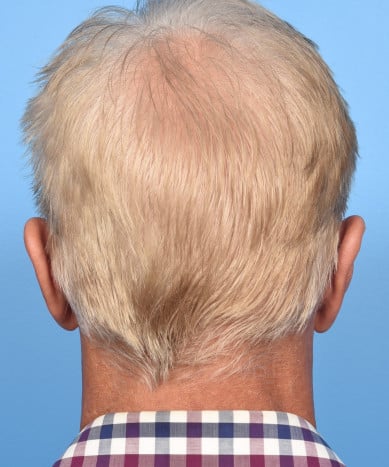 How Can I Prepare For An Otoplasty?
Before undergoing any plastic surgery procedure, it is beneficial to prepare mentally and physically. A change in appearance, no matter how much it is desired, will impact emotional well-being. During the consultation, it is necessary to attune to yourself and to the doctor. In this way, you can identify your expectations and see how they align with the doctor's expected outcome and degree of improvement. For children undergoing otoplasty, it is beneficial to meet with the doctor personally. This meeting allows the doctor to explain, in terms the child can understand, the process that will occur and how their appearance will change.
Physically, surgical preparation may involve changing lifestyle habits. It is important to foster optimal health and nutrition before surgery so the body is well-resourced for tissue healing. Smokers must quit well before surgery. Patients must also avoid medications and supplements that thin the blood. Alcohol consumption should also be avoided to prevent complications related to bleeding. On surgery day, patients should wash their hair but should not use hair products because they will not be able to shampoo again for approximately one week. To prepare for the most comfortable recovery after otoplasty, it can be helpful to set aside clothing that is comfortable and easy to put on without having to pull tops over the head.
How Can I Prepare For An Otoplasty?
Provided that your health permits, it is generally safe to combine otoplasty with other facial cosmetic surgeries. Because the incisions are in the same vicinity, some adults combine ear surgery with a facelift. If you are interested in addressing multiple cosmetic concerns at one time, bring this up during your consultation with Dr. Epstein. As much as possible, we try to accommodate patients' desires for combined procedures when it is safe and appropriate to do so.
Is There Anything I Should Avoid Following My Otoplasty?
As the ears are still healing, it is necessary to avoid a few potentially irritating activities. First, patients must avoid touching or rubbing the ears. It can be tempting to scratch or rub the area because itching is a natural side-effect that occurs as incisions heal. As is outlined in the post-surgical care instructions, patients should also avoid strenuous activities that increase the heart rate. An increased heart rate is a risk factor for swelling and bruising. To maintain comfort, patients may want to avoid eating foods that are chewy, crunchy, or sticky. Soft, nutritious foods that don't require a lot of chewing are gentler on the surgical area. Finally, it may be necessary to avoid shampooing the hair or using hair products for one week following surgery.
When considering ear surgery for yourself or your child, it is imperative to consult with at least two board-certified plastic surgeons. The changes made to the ears are permanent. You want these changes to be attractive and natural-looking. Because there is a potential for over or under-correction with otoplasty, it is important to engage in a thorough and thoughtful conversation with your surgeon. How do they intend to perform the procedure? What is there anticipated outcome? What are their patient reviews for otoplasty, in particular, and their familiarity with this procedure? Asking questions is the best way to discern your own comfort level with a doctor, which can ultimately prevent you from needing revision at a later time.
Schedule a Otoplasty (Ear Surgery) Consultation
To learn more about Otoplasty or to schedule an appointment with an Ear Surgery specialist, give us a call today at (631) 597-8627 or fill out an online contact form and our office will be in touch with you. Our practice serves Hauppauge, NY and the surrounding areas!