Patients love the concept of fat grafting — taking fat from unwanted areas, such as the lower abdomen or outer thighs, and injecting in into areas of the face that have lost volume. Fat grafting can be a great way to add volume to sunken cheeks or to fill out smile or lip lines. Dr. Epstein performs fat grafting in his practice. This page is all about facial fat grafting. To read about fat grafting for the buttocks and breasts, head to this page.
What is facial fat grafting?
Fat grafting is a three-step procedure. Unwanted fat is harvested from an area such as the abdomen, upper thighs, or the flanks. The fat cells are separated from the accompanying fluids and purified. Then those cells are injected back into the area that needs volume. Dr. Epstein uses facial fat grafting on the cheeks, under the eyes, nasolabial folds, areas with acne scars, among others. Because the injected fat was produced by the patient's own body originally, reactions or rejection don't happen.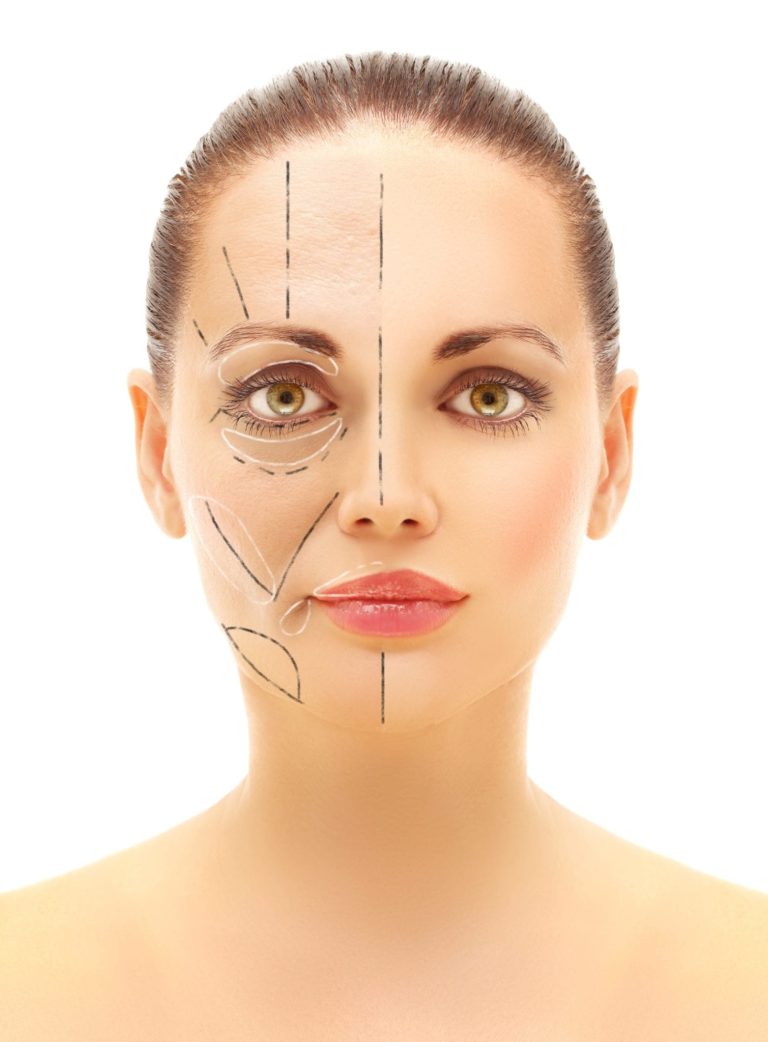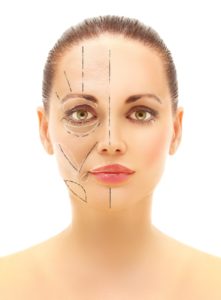 Am I a candidate for facial fat grafting?
Dr. Epstein uses fat grafting on the face to return volume to laugh lines, smile lines, crow's feet, under eye hollows, sunken cheeks, the lips, and to correct acne scarring.
Obviously, beyond needing volume returned to various areas, you also need to have fat to harvest. This is usually taken from the abdomen, upper thighs, or flanks.
However, fat grafting isn't for everyone. If a patient has too much loose skin, a facelift may be a better procedure.
How is fat grafting done?
This is a three-step procedure.
Your unwanted fat is harvested from the donor site. Once selected, Dr. Epstein uses tumescent liposuction to remove the fat from the area. First a saline solution that also contains lidocaine and epinephrine is injected into the area. This acts to constrict the fat pockets, making them easier to remove. Plus, the lidocaine acts as a local anesthetic and the epinephrine constricts blood vessels for less blood loss and bruising.
Once the fat is removed, the fat cells are separated from the blood, tissue, and other fluids. The purified fat is then ready to be injected back into the target areas.
The purified fat is now injected into the target areas with a thin cannula. As Dr. Epstein withdraws the cannula from an injection site, a line of fatty tissue cells is deposited. In larger areas such as the cheeks, he may create a grid of grafted fat. Otherwise, for areas such as smile lines, the line may simply follow the crease in the skin. In most cases, the grafted areas are then lightly massaged to provide a natural contour.
When will I see my facial fat grafting results?
After your fat transfer, you will have swelling and the fat cells need to acquire blood supply from vessels in the area. Those that successfully connect to blood vessels will "take." Other fat cells will not take, and will die and be flushed from the body by the lymphatic system. The amount of fat injected that will take is variable. Fat tends to take better in areas with more muscle. Fat grafts, on average, have a 60 percent survival rate, so Dr. Epstein will inject more fat than is needed in the target area.
You will also have swelling that will take a few weeks to fully resolve.
During your early weeks after your fat grafting session, the increase in volume is due mainly to swelling. But as that resolves, within 2-4 months, you may seem to lose a little volume. This is because the fat grafts aren't fully healthy yet. As the grafts successfully take, you will see your final results, usually from 3-4 months after your session. These results can continue to improve for even a few more months after that.
What are the risks involved with facial fat transfer?
Because you're having your own fat injected back into your face, reactions don't happen. Otherwise, risks are as with any surgical procedure, reaction to anesthesia, bleeding, infection, changes in nerves sensation, and the like. These are rare with fat grafting.
Some patients find that over time their bodies absorb much of the grafted fat. This is not true of a majority of patients and the amount of fat that takes vs what doesn't varies widely. Dr. Epstein's expertise in handling and injecting the fat is important here. Dr. Epstein performs fat transfers for the breast, buttocks, the backs of the hands, and across the face. He has extensive experience, which can make a huge difference in the final results, including the amount of fat that successfully takes.
For more information on Facial Fat Grafting, call 631.689.1100 or contact us online to schedule a consultation with Dr. Epstein. Our practice serves Hauppauge, Long Island, and surrounding areas in New York.