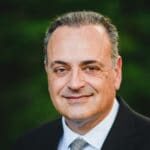 Long Island Plastic Surgeon Dr. Mark D. Epstein is a dual-board-certified plastic surgeon (American Board of Plastic Surgery, American Board of Surgery) with additional qualifications in surgery of the hand, currently practicing in Hauppauge, New York. Dr. Epstein also serves as the Chief of Plastic Surgery at North Shore Surgi-Center and is a Clinical Assistant..
Read more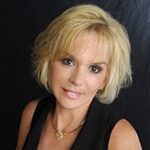 Ruth has over thirty years experience managing medical practices. She joined my practice as Practice Adminstrator when I opened this practice in 1998. Ruth wholeheartedly shares my vision in creating a practice where the patient comes first, and all our staff share that vision. It is Ruth's responsibility to make certain that all aspects of..
Read more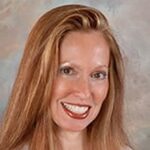 Born and raised in Manhattan, Dr. Adrienne S. Levy began her medical training in an accelerated B.S.-M.D. Program at the Sophie Davis School for Biomedical Education of the City University of New York. Next, she moved to Long Island and completed her medical training at SUNY Stony Brook. After an Internship in Internal Medicine at..
Read more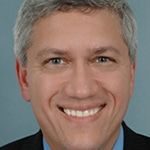 Born and raised on Long Island, Dr. Brian Slepian graduated from Adelphi University with a Bachelor of Science degree in Biology. He received his medical degree from The Medical College of Wisconsin. He completed his internship and Anesthesia residency on Long Island at Nassau University Medical Center in East Meadow, where he was Chief Resident..
Read more
Injectables And Spa Services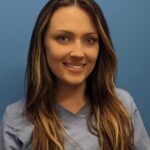 Alexandra attended the New York Institute of Beauty In Islandia, New York. She continued onto their Advanced Esthetics Program, where she learned advanced facial/body treatments, Laser Hair Removal, chemical peels, and much more while in a hands-on clinic. Alexandra attended various courses at The International Dermal Institute in New York City. Alexandra understands how important continued education and innovative thinking in the Esthetics Industry. Alexandra is highly passionate about making her clients feel and look their best. She believes in always going that extra mile for clients and creating a warm and comfortable environment so that she can ensure they have a more personal and positive experience.   "It truly makes my day when I see clients feeling more confident and happier in their beautiful skin.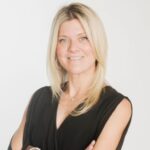 As a nationally certified and state-licensed physician assistant, Janet Trabosh is a NY state – licensed Surgical PA for over 20 years. She obtained certification in Botox, and injectable fillers in 2005 and since then has undergone multiple master level trainings for injectables. She enjoys creating with fillers and neuromodulators and is always exploring the...
Read more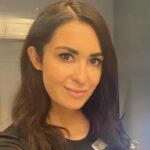 Amanda attended New York Institute of Beauty in Islandia after graduating high school and has been in the medical spa industry since 2010. With Medical Esthetics as her passion, she has taught an Advanced Esthetics program over the last few years. She has studied in New York, Virginia, Boston, California and Arizona to obtain advanced certificates in all the latest technology.
Read more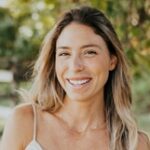 Lisa graduated from Stony Brook University and started her medical assistant training in the emergency department immediately finding a strong liking for the fast pace, however she then discovered her love for plastic surgery on a Medical Mission to Ecuador. She recently joined the office in April of 2020 and is proud to be assisting Janet our PA on her side of injectables and treatments as well as consultations,
Read more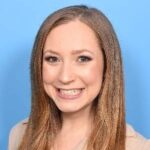 Erica joined our staff in 2018. She began her career as a Registered Nurse at Stony Brook University Hospital in the Pediatric Hematology/Oncology unit, where she cared for pediatric patients undergoing cancer treatments. She then expanded her knowledge base and experience to the Pediatric Intensive Care Unit. Her compassion, love for life, and positive energy...
Read more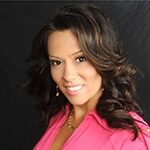 I have been Dr. Epstein Surgical Patient Coordinator since 2010. Having worked in the medical field for many years, I started out as a reception service specialist and was promoted to Surgical Patient Coordinator. As Surgical Patient Coordinator, I am the person who will be your host: greeting you during your initial telephone call or..
Read more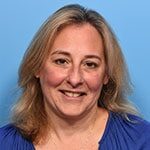 Renee joined us in 2020 after 15 years in law enforcement followed by five years in banking. As a patient coordinator, she provides outstanding customer service and excels in communicating and empathizing with all those of varying personalities – something she learned well in her former two careers...
Read more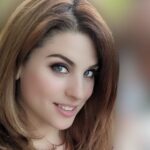 Amanda started in the liquor industry managing a promotional company. Gaining much experience in event coordination and social media she decided to change gears. Amanda has been titled Director of Social Media and Marketing. Her goal is to ensure top quality social media by using her design experience she has been perfecting since childhood. Amanda …
Amanda Blackman – Marketing, Technology & Special Projects Read More »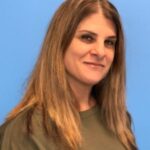 Lilla joined our team in 2017 as a Reception Service Specialist. Prior to joining us, she was a dental assistant for an endodontist for 7 years. Lilla happened upon by chance, but we knew immediately she was perfect for our team by choice. Having met Lilla through a cosmetic consult, and learning of her interest..
Read more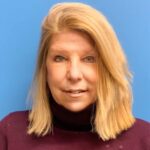 Donna joined us in 2001. A former police officer at Brookhaven National Laboratories, she is an expert marksman (score 398 out of 400 on the "bulls eye"). She had no experience in aesthetic surgery or medicine when she came to us but was eager to learn and is now quite knowledgeable, especially when it comes..
Read more