Skin Care Products
Dr. Epstein's new line of products
MDEsthetics
---
REVOLUMIZE $180
Retinoid-free skin enhancement with growth factor
---
REFRESH $94
Brightening exfoliation pads
Elegant and light weight alternative to greasy cream formulations
---
REMOVE $100
Unique touchstick helps brighten and eliminate hyperpigmentation.
---
REFORTIFY $100
Vitamin C & E antioxidant that delivers advanced environmental protection and improves the appearance of fine lines and wrinkles, loss of firmness & brightens skins complexion.
---
REJUVENATE SENSITIVE $90
Custom blend elegant moisturizer night cream for sensitive skin
Fragrance and paraben free
---
REJUVENATE $90
Custom blend elegant moisturizer night cream.
Fragrance and paraben free
---
SkinMedica
REMARKABLE SCIENCE. REMARKABLE RESULTS.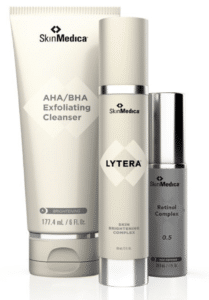 Innovative SkinMedica professional skin care products are the result of almost two decades of scientific research and clinical experience. Our scientists are continually working on new formulations and clinically testing our products to deliver the next breakthrough in skin care.
All products are formulated with proprietary ingredients to reduce the appearance of fine lines and wrinkles, and to improve skin tone.
---
Watch Dr. Epstein discuss Modern Skincare Products
TNS Recovery Complex:
TNS Recovery Complex® contains a unique blend of over 110 growth factors, antioxidants, and proteins to help rejuvenate the skin.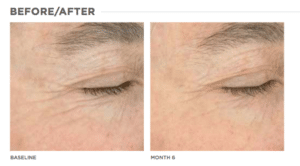 ---
HA Rejuvenating Hydrator:
HA5 is a hydrator that works to support moisture in the skin. Unlike other hyaluronic acid (HA) serums that only temporarily moisturize the surface, HA5 has 5 di erent forms of HA that work synergistically to provide instant smoothing results and continuous hydration throughout the day.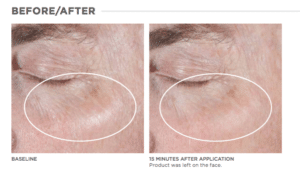 ---
Total Defense & Repair:
Powered by SOL-IRTM Advanced Antioxidant Complex, TOTAL DEFENSE + REPAIR is a revolutionary Superscreen that not only protects the skin from the damaging e ects of Infrared-A, UVA, and UVB rays, it also helps to correct the signs of aging.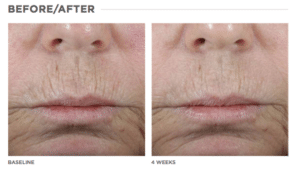 ---
Retinol Complex:
This exclusive retinol formula is encapsulated with PhytoShieldTM Complex—a proprietary, advanced antioxidant complex that maximizes retinol delivery and minimizes irritation typically associated with retinoids.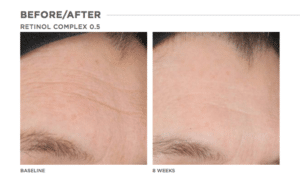 ---
Lytera Skin Brightening Complex:
Formulated with a patented, proprietary blend of ingredients, LYTERA® is a nonprescription product that brightens skin, evens skin tone, and reduces the appearance of dark spots.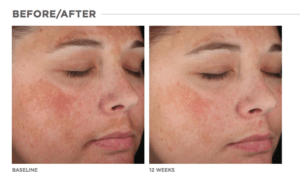 ---
Other SkinMedica Products we offer:
Cleansers: 
AHA/BHA Cleanser
Facial Cleanser
Moisturizers:
Corrective:
TNS Essential Serum
Lytera 2.0 System
Glypro firming lotion
HA5 Lip
Scar recovery gel
TNS Eye repair
TNS illuminating eye
Uplifting eye cream
Preventative:
Essential Defense SPF 32
TNS Ultimate Daily Moisturizer
Purchase SkinMedica Products Here
Click here to purchase products and earn Brilliant Distinctions points!
Schedule your free complexion consultation
Contact us today to schedule a free complexion consultation!