The case studies below are examples of women who underwent breast augmentation surgery and subsequently developed capsular contracture resulting in superior displacement of their implants and a hard feel to the breasts with severely distorted contours. They subsequently underwent correction of the problem by surgical removal of the scar tissue capsule that surrounded the implants and replacement with new implants.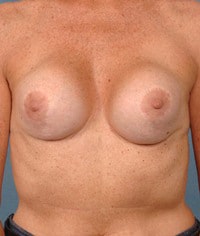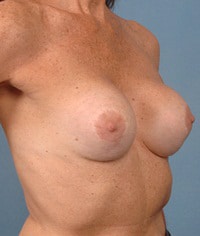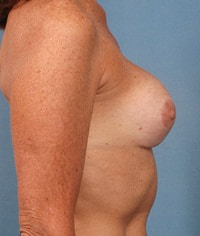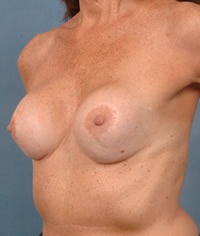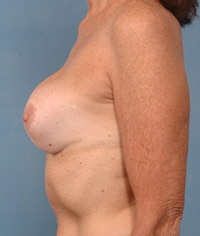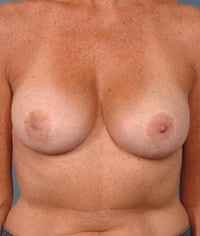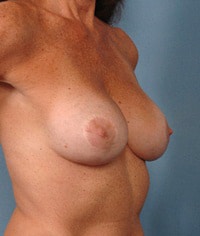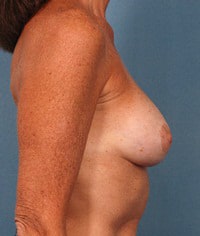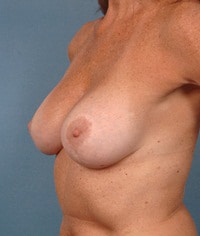 Patient Information: 60 year old female who in 1986 underwent inframammary (below the breast) placement of 200 cc round saline filled implants above the muscle. She presented 26 years later with hard, non-tender breasts with superior displacement of the implants.
The saline implants were removed, new pockets were created under the muscle and round smooth silicone gel implants, 339 cc were placed.