The case studies below are examples of women who have deflation of their saline implant and/or implant malposition due to pocket issues.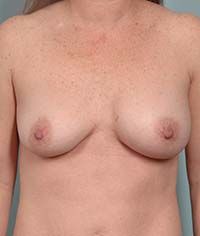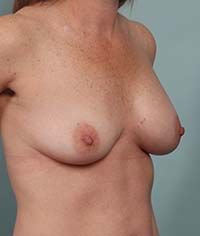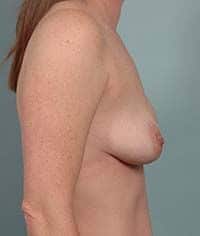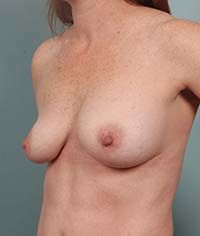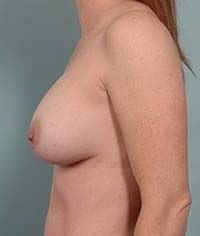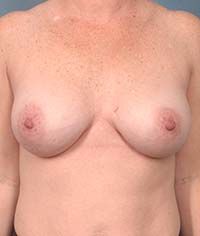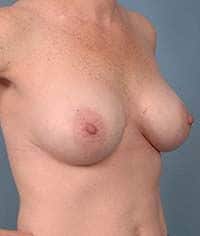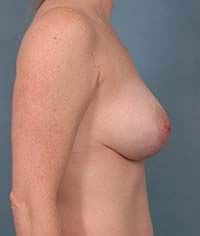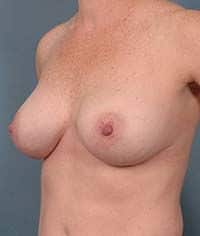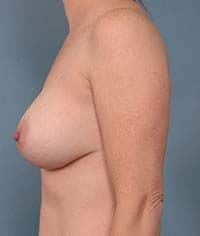 Patient Information: 43 year old female who underwent bilateral breast augmentation in 1999 with 440 cc round smooth saline implants placed under the muscle. The implants deflated in 2004 and were replaced. The right implant deflated again. The left breast implant was intact. The left breast demonstrated excessive upper pole fullness, glandular ptosis (drooping) and the nipple was pointing slightly downward. This is best seen on the lateral view (bottom).
The saline implants were removed, the capsules were stripped and the pocket was converted from a "Dual plane I" to a "Dual plane III". Round smooth silicone gel implants, 457 cc were placed bilaterally. The upper pole of the breasts now have a more natural slope, there is a slight upturn to the nipples and the glandual ptosis is corrected.