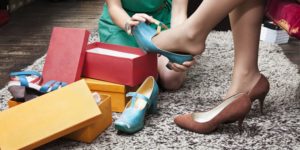 Finally!  New breast implant options are arriving for patients!  The Allergan Natrelle Inspira breast implant was recently approved by the FDA and Dr. Epstein is very excited to have a new product to add to his arsenal of breast implant options for his patients!  He says, "These implants have been available outside the US for several years, and just recently approved by the FDA for us in the United States."  Since breast implants are a medical device, sometimes patients don't realize they have a choice but they do and they should.  So should surgeons!
Inspired Breast Implants
The Inspira implants are special because, "They have the same great silicone gel and shell as the Natrelle round silicone gel implants, but have a higher percentage of fill, which will give the same natural soft feel with less visible and palpable rippling," says Dr. Epstein.  And because of their increase projection for any given base width, they will give thin patients a better option to get the size they need without feeling top heavy.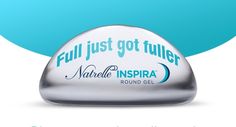 Virtual Results
During consultation, Dr. Epstein will use measurements and the Vectra 3D imaging technology to plan surgery details and choose the best implant.  Vectra software is already outfitted with the entire library of Inspira breast implant options so that patients will be able to virtually "try them on" for size!  Isn't technology amazing?!?

Having options and choices are critical to being able to make the best decisions whether it's about grocery shopping or shoe shopping or breast implant shopping.  Can you imagine walking into a grocery store and there only being carrots?  And to a shoe store and there only being blue shoes?  Or to your plastic surgeon's office and there only being one breast implant?  No two patients are alike and shouldn't be treated that way!  Sometimes options and choices can seem a little daunting.  Don't worry!  Dr. Epstein will use his expertise to help you and guide you to the best breast implant that is perfect for you and your body!
IF YOU WOULD LIKE MORE INFORMATION ABOUT Inspira Breast Implants, CONTACT DR. MARK EPSTEIN
To schedule a consultation with Dr. Mark Epstein please contact our Stony Brook office at 631-689-1100, or request information here.