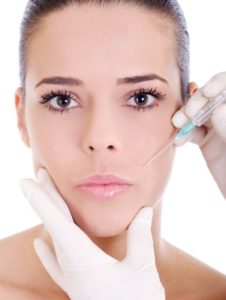 Don't you deserve to look and feel your very best? In addition to our comprehensive lineup of breast, body contouring, and facial rejuvenation surgeries, we also offer laser hair removal as well as several other non-surgical cosmetics and skin rejuvenation procedures. These advanced skincare technologies deliver lasting results with minimal recovery time.
BOTOX®: If fine lines and deep wrinkles are getting you down, BOTOX® Cosmetic offers a simple solution. As the country's most popular cosmetic procedure, BOTOX is safe, fast, and effective. Wrinkles and facial lines around the eyes, forehead and mouth are diminished for up to four months with no downtime and minimal discomfort. The result? Younger, more refreshed looking skin.
JUVÉDERM® Family Of Filler: Dr. Epstein offers Juvederm Ultra Plus®, Juvederm Voluma®, Juvederm Vollure® and Juvederm Volbella®. Signs of aging are no match for this gently injectable gel, which helps restore your face's youthful appearance by adding volume and support through a naturally occurring substance. Plumper lips, sculpted cheeks and firmer skin are just a few of the benefits of this treatment, which works on moderate to severe facial wrinkles for up to a full year.
Bellafill® – Bellafill®is a great filler for nasolabial folds, cheeks and even acne scars, but should not be used for the lips or under the eyes. Results last up to 5 years!
Chemical Peels: Ever wonder what's beneath your skin's outer layers? Chemical peels slough away damaged skin to reveal the youthful glow beneath. Scarring, blemishes and pre-cancerous growths can also be treated.
Are You Interested in Learning More About Dermal Fillers? Contact Dr. Epstein
To schedule a consultation with Dr. Mark Epstein please contact our Stony Brook office at 631-689-1100, or request information here.