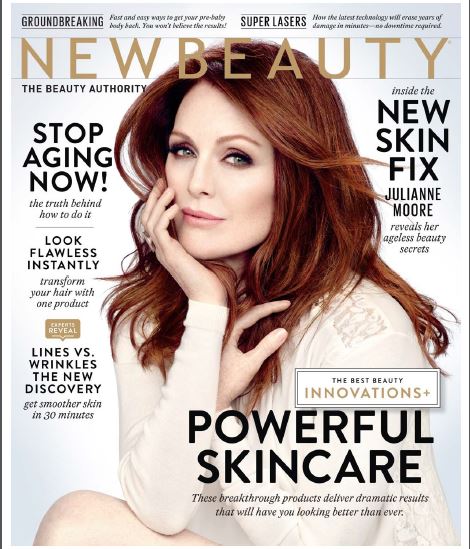 New Beauty magazine is famous for finding the latest and greatest in everything from skin care to diet and exercise to plastic and cosmetic surgery.  Currently it is featuring the innovations of Dr. Mark Epstein, Stony Brook, Long Island, NY, plastic surgeon.  For over ten years, Dr. Epstein has been performing One-Day Recovery Breast Augmentation and offering extensive rejuvenation of the torso using surgical techniques, VASER® 4D Lipo™ and fat transfer to achieve unbelievable contours in the body never seen before with simply the likes of liposuction.  Dr. Epstein is taking his procedures and patient recovery to an entirely new level!
Excessive pain and down time are a thing of the past in breast augmentation with Dr. Epstein's surgical process of One-Day Recovery Breast Augmentation.  "Women deserve a better recovery experience", says Epstein and he can certainly deliver it!  With this recovery process, women have breast surgery in the morning and return to normal, routine movement that afternoon – with no bras, bandages or drains and no pain medications!  Destroying the old breast augmentation recovery stories of two weeks of down time, pain and needing someone to help you go to the bathroom every time he walks into the operating room to perform this innovative new technique!
Torso rejuvenation is rapidly becoming one of the most popular procedures women seek as they find that once they have done all they can do for their bodies through diet and exercise, they need a little help to refine their efforts to achieve the best new figure they can have.  Dr. Epstein uses VASER® 4D Lipo™ and VASER® 4D Lipo™ abdominoplasty combining both liposuction and tummy tuck surgery to address the torso from a 3 D perspective taking into account skin, muscle separation and fat deposits.  Then using that unwanted fat to sculpt and contour producing amazing results that completely rejuvenate the patient's figure.
Liposuction, abdominoplasty and breast augmentation are plastic surgery procedures that have been around for a very long time.  Traditionally they produce the same old results with the same old recovery.  Now these procedures are seeing a breath of fresh air and innovation through Dr. Epstein's insight, artistry and surgical advances.  "I am committed to performing surgery with an emphasis on minimizing down time, post op discomfort and risk of complications while maintaining safety and reducing the risk of reoperations", says Epstein.
New Beauty's editors are renowned for finding the best of the best.  They certainly found the best in Dr. Epstein!  You can read more about our advances in Breast Augmentation and Torso Rejuvenation on Dr. Epstein's website.
IF YOU WOULD LIKE MORE INFORMATION ABOUT BREAST IMPLANTS Torso rejuvenation, CONTACT DR. MARK EPSTEIN
To schedule a consultation with Dr. Mark Epstein please contact our Stony Brook office at 631-689-1100, or request information here.