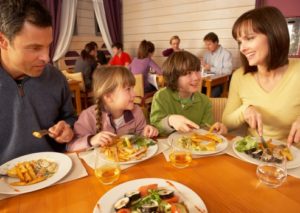 If you allow Google to do your research for you in breast augmentation recovery, you will find many interesting terms when you search for the best recovery in breast augmentation.  Terms like Rapid, Quick, Speedy, Flash all start to surface but when you delve into them, somehow the terms don't match the actual recovery experience.  Dr. Epstein produces a truly remarkable, better, faster recovery that lives up to its name – One Day Recovery Breast Augmentation!
There is nothing more irritating to me than a bait and switch scenario!  When I just Googled some of the terms above to prove my point here's what I discovered.  The surgeon that advertises Speedy recovery then goes on to say that most women return to normal activity in 7-10 days and usually don't need more than a week off work – – really?  What the heck is so speedy about that?  And on top of that, the week that you are off work, you'll be drugged out on narcotics while someone else has to take care of you and your family!
One Day Recovery Breast Augmentation is truly different and real.  Dr. Epstein's process allows you to return to full normal activity the afternoon of surgery!  Sound too good to be true?  Well, it is not!  And countless patients of Dr. Epstein are living proof and there is even a recent interview with a patient you can read.
Producing a better recovery is about doing a better surgery.  What happens to you in the operating room, while you are asleep, directly affects how you feel as you recover.  It starts and ends with the surgeon and his dedication to producing a better experience for you!  Here's what Dr. Epstein has to say about his advanced surgical techniques in breast surgery, "So what is different about the way I perform the surgery? There are many factors that are important in achieving a recovery from breast augmentation in just 24 hours. I will focus on the technical aspect of the surgery. The way I learned to do breast augmentation when I was a resident in plastic surgery is much the way it is still done today, over (again it's hard to say) twenty years later. An incision is made in the skin, let's say for example, in the crease under the breast. The incision is deepened until the lower edge of the muscle is identified. Now the muscle is lifted off the chest wall and the space between the muscle and the ribs is opened, creating a space for the implant. After the implant is inserted, the wound is closed by a variety of techniques, according to surgeon preference. Ok, so if I did that then, and I still do that now, why do my patients recover so much more easily? Ever hear the expression "It's all in the wrist?". Well, it's not in the wrist. It is in how you handle the tissues."
Improving recovery times and experiences in breast augmentation allows patients just like you to make an easier choice to treat yourself to this operation!  Let's face it, breast implants are a luxury and completely unnecessary!  But you can't diet and exercise your way to a fuller, firmer breast!  So when it bugs you enough, you will start to research and navigate through your options.  If you had a choice to treat yourself to breast implants, would you chose a surgeon and process that involves a ton of pain and pain meds and time off, or a surgeon and a process that allows you to go out to dinner the night of surgery, take Advil and go back to work whenever you want??  Seems like an easy choice to the educated patient, huh?
To learn more about One Day Recovery Breast Augmentation and all Dr. Epstein's advances in breast surgery explore this section of our website.
IF YOU WOULD LIKE MORE INFORMATION ABOUT BREAST AUGMENTATION And One Day Recovery, CONTACT DR. MARK EPSTEIN
To schedule a consultation with Dr. Mark Epstein please contact our Stony Brook office at 631-689-1100, or request information here.